Replacing Missing Teeth – Oklahoma City, OK
Custom-Made Solutions for Tooth Loss
Whether you're looking to improve your ability to speak clearly, make it easier to chew food, or simply increase your confidence, replacing your missing teeth is always a good idea. Dr. Hermen can provide you with a custom-made solution that will close any gaps in your grin for good. He will work with you to determine the best option for replacing missing teeth in Oklahoma City, OK and then choose the best quality materials and laboratory workmanship to exceed your expectations. In our dental office, every prosthetic is a masterpiece that allows a patient to recover their smile and appearance for decades to come. To learn more about your replacement options, contact us today.
Why Choose Jeffrey F. Hermen, DDS for Replacing Missing Teeth?
Takes More Time & Effort To Deliver Excellent Results
Every Restoration is Custom-Designed for Each Patient
State-of-the-Art Dental Implant Restorations Available
Dental Bridges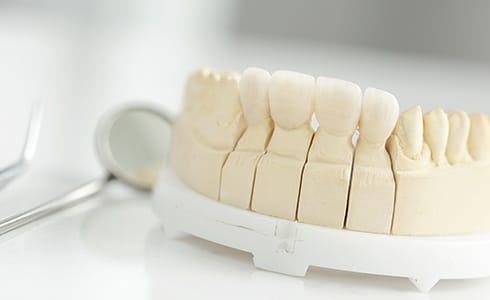 A dental bridge is a type of prosthetic that can be used to replace a single tooth or even up to three consecutive teeth. It works by placing a row of dental crowns into the space in someone's smile, and the crowns on either side are hollowed out to fit over the nearby healthy teeth. This gives the bridge its stability; plus, this enables it to prevent the nearby teeth from shifting towards the gap, which is a very common problem after tooth loss.
Learn More About Dental Bridges
Dentures & Partials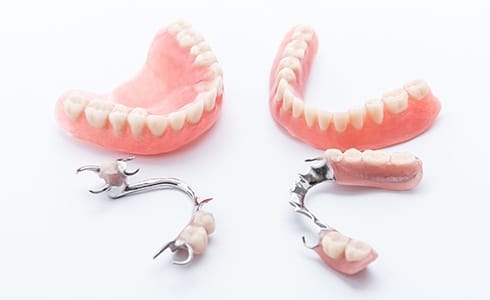 If you are missing most of your teeth or even all of them, the right denture can bring them all back at the same time. Dr. Hermen's dentures are specially made for each patient using high-quality acrylic materials that give the prosthetic teeth a natural appearance and durability that's able to stand up to everyday chewing. Partial dentures can fit comfortably between any remaining teeth while a full denture can restore an entire row at once.
Dental Implants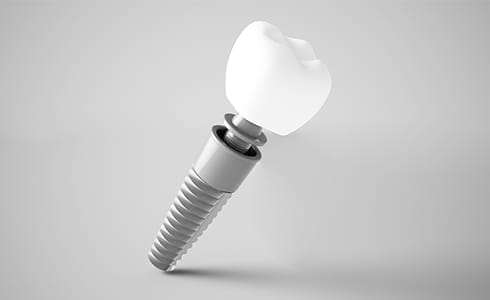 Whenever a patient comes to Dr. Hermen to replace their missing teeth, more often than not, he recommends dental implants first. Why? They are the only option that restores both the root and crown of a missing tooth, creating a prosthetic that is the next best thing to nature when it comes to looks, strength, and longevity. When provided by Dr. Hermen, they offer a quality of results that simply can't be achieved by any other treatment.