Dental Bridges – Oklahoma City, OK
Replace Up to Three Missing Teeth at Once
The mouth is one of the most intricate parts of the human body. Because everything in that area is so interconnected, missing even one tooth can result in serious oral health consequences. Not to mention, having a gap in your grin might make you a bit self-conscious. Dr. Jeffrey Hermen wants to help you solve both of these problems at once, which is why he often recommends replacing missing teeth with a dental bridge. To learn more about dental bridges in Oklahoma City, keep reading below.
Why Choose Jeffrey Hermen, DDS for Dental Bridges?
Restorations Custom-Designed for Each Patient
Replace Several Consecutive Missing Teeth at Once
Implant-Retained Bridges Available
What Are Dental Bridges?
There are a few different types of dental bridges, but they all consist of a set of prosthetic teeth to literally "bridge" the gap in your smile left behind by missing teeth.
A traditional bridge, which is the most common kind, involves placing a dental crown over each of your abutment teeth (the natural teeth that remain next to the gap in your smile). One or more artificial teeth, called pontics, are suspended in between these crowns. This treatment can be quite attractive and last a long time.
You may also want to ask Dr. Hermen about implant-retained bridges. With this option, the pontics are supported by small titanium posts that are surgically placed in your jawbone. Bridges held in place by dental implants tend to be much more durable than the traditional variety.
Dr. Hermen can discuss your unique situation and determine which kind of bridge would be best for you.
How Dental Bridges Are Placed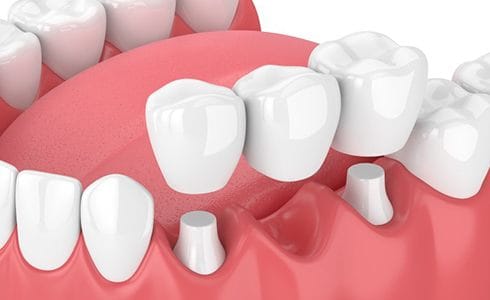 If you choose a traditional bridge, the installation will take two or more appointments. First, we remove some enamel from your abutment teeth to make sure there is enough room for the crowns. Impressions are taken and sent to a dental lab, where your bridge is custom-made. In the meantime, we can place a temporary bridge. You'll return a few weeks later to receive your permanent restoration.
Implant-retained bridges take longer, but are well worth the wait. An oral surgeon will place the implants in your jawbone. You'll spend the next three to six months healing as the posts integrate with the bone. Then, you'll return to our office to receive your bridge.
Benefits of Dental Bridges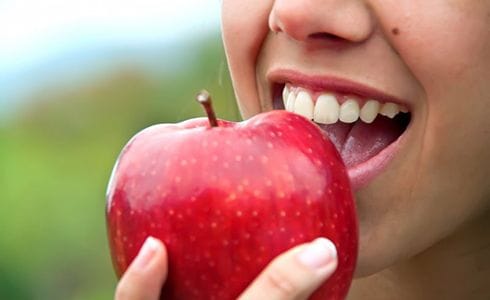 Dental bridges come with several benefits, some of which are:
Since bridges are usually made of dental porcelain, they can be designed to mimic the exact size, shape, and color of the rest of your pearly whites. Other people shouldn't be able to tell that it's not a "natural" part of your smile.
Traditional bridges last for 10 years on average, with implant-retained bridges lasting even longer.
When you're missing teeth, the adjacent teeth may drift out of place. Bridges prevent this from occurring.
Bridges are sturdy enough to allow you to chew practically any food.
If you're missing teeth in Oklahoma City, you may be a candidate for a dental bridge. Contact us today to schedule a consultation.