Dental Bridges – Oklahoma City, OK
Replace Up to Three Missing Teeth at Once
The mouth is one of the most intricate parts of the human body. Because everything in that area is so interconnected, missing even one tooth can result in serious oral health consequences. Not to mention, having a gap in your grin might make you a bit self-conscious. Dr. Jeffrey Hermen wants to help you solve both of these problems at once, which is why he often recommends replacing missing teeth with a dental bridge. To learn more about dental bridges in Oklahoma City, keep reading below.
Why Choose Jeffrey Hermen, DDS for Dental Bridges?
Restorations Custom-Designed for Each Patient
Replace Several Consecutive Missing Teeth at Once
Implant-Retained Bridges Available
What Are Dental Bridges?
There are a few different types of dental bridges, but they all consist of a set of prosthetic teeth to literally "bridge" the gap in your smile left behind by missing teeth.
A traditional bridge, which is the most common kind, involves placing a dental crown over each of your abutment teeth (the natural teeth that remain next to the gap in your smile). One or more artificial teeth, called pontics, are suspended in between these crowns. This treatment can be quite attractive and last a long time.
You may also want to ask Dr. Hermen about implant-retained bridges. With this option, the pontics are supported by small titanium posts that are surgically placed in your jawbone. Bridges held in place by dental implants tend to be much more durable than the traditional variety.
Dr. Hermen can discuss your unique situation and determine which kind of bridge would be best for you.
How Dental Bridges Are Placed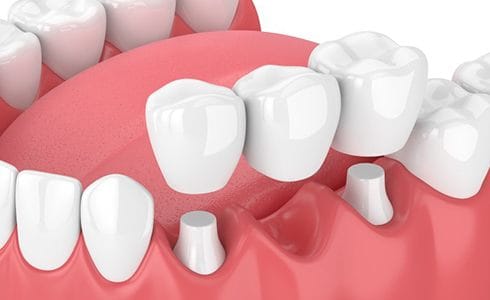 If you choose a traditional bridge, the installation will take two or more appointments. First, we remove some enamel from your abutment teeth to make sure there is enough room for the crowns. Impressions are taken and sent to a dental lab, where your bridge is custom-made. In the meantime, we can place a temporary bridge. You'll return a few weeks later to receive your permanent restoration.
Implant-retained bridges take longer, but are well worth the wait. An oral surgeon will place the implants in your jawbone. You'll spend the next three to six months healing as the posts integrate with the bone. Then, you'll return to our office to receive your bridge.
Benefits of Dental Bridges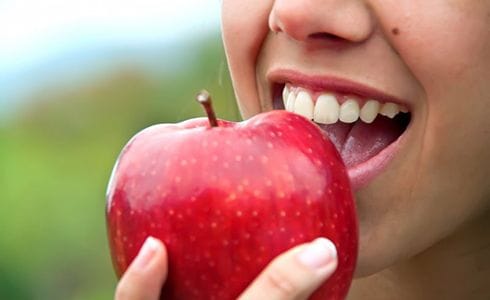 Dental bridges come with several benefits, some of which are:
Since bridges are usually made of dental porcelain, they can be designed to mimic the exact size, shape, and color of the rest of your pearly whites. Other people shouldn't be able to tell that it's not a "natural" part of your smile.
Traditional bridges last for 10 years on average, with implant-retained bridges lasting even longer.
When you're missing teeth, the adjacent teeth may drift out of place. Bridges prevent this from occurring.
Bridges are sturdy enough to allow you to chew practically any food.
If you're missing teeth in Oklahoma City, you may be a candidate for a dental bridge. Contact us today to schedule a consultation.
Dental Bridges FAQs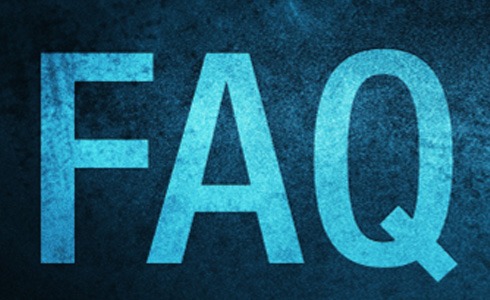 Dental bridges in Oklahoma City are a tried and proven method to treat consecutive tooth loss; however, they are a big investment. Don't worry if you have a few questions or concerns because Dr. Hermen will explain everything during your consultation. In the meantime, here are the answers to the most frequently asked questions about dental bridges.
Are Dental Bridges Removable?
A dental bridge is meant to provide a long-lasting solution for tooth loss. It is held in place by bonding dental crowns to the adjacent teeth, so only a trained professional can remove it. Although you can't take it out, you'll enjoy more stability for realistic results. If you prefer an option you can remove, ask Dr. Hermen about the benefits of a partial denture.
How Many Teeth Can a Bridge Replace?
A dental bridge can treat several lost teeth in a row, but longer restorations can have a slightly shorter life expectancy. Dental bridges are recommended for patients needing to replace 1-3 consecutive teeth. Dental implants or a partial can be a better option for treating several teeth.
Are Dental Implants Cheaper Than a Bridge?
Dental implants cost more initially than a bridge, but they are the most affordable long-term. A traditional bridge must be replaced every 5 to 10 years, but dental implants are proven to last for decades. You will save money down the road because you'll never need to budget for replacements. Not to mention, as the only solution to replicate the roots and crowns of lost teeth, dental implants provide unmatched benefits not possible with a bridge, like jawbone preservation. With over a 95% success rate and the potential to last for 30 years or more, dental implants have several advantages over a fixed bridge.
Do Dental Bridges Look Natural?
Our office uses porcelain to create restorations that look natural. Your bridge will match the color, size, and shape of your real teeth to blend in with your smile. You'll enjoy seamless results, so you won't have to think twice before showing your pearly whites.
Can I Use My Dental Insurance to Pay for a Bridge?
Every situation and policy differs, but most dental insurance can pay some of the expenses for certain steps in your treatment, like your consultation or diagnostic imaging. Your benefits may also include preparatory procedures, like tooth extractions or gum disease therapy. Restorations can be considered a major service, which are covered 50% to 80%, when medically necessary. After meeting your annual deductible, your insurance will pay a portion of the cost until meeting your yearly limit. Your dentist in Oklahoma City will help you maximize your coverage to keep a complete smile within your budget. A member of our office will work on your behalf with your insurance, so you have one less thing on your plate. They will explain how your benefits are being used and your payment options for any remaining balance, like monthly installments through a third-party financing company, such as CareCredit.