Gum Recontouring – Oklahoma City, OK
Reshape and Balance Out Your Smile
For some people, it's not their teeth that make them feel self-conscious – it's their gums. Having too much gum tissue can impact your appearance by making your smile look "gummy", which can be quite disheartening. But don't worry – there is a way to reshape your gums to create an aesthetically-pleasing look! Dr. Hermen offers gum recontouring to help give new life to your smile. Thanks to advanced technology, the entire process is safer and more effective than ever before. If you'd like to learn more about this cosmetic treatment, continue reading or give us a call today to schedule a consultation.
What Is Gum Recontouring?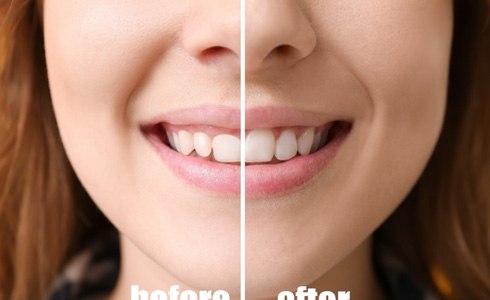 Gum recontouring is a cosmetic procedure meant to address several problem areas of your gum tissue. I it's taking over your smile and creating a gummy appearance, Dr. Herman can reshape the tissue for a more balanced look. With this treatment, you can have a beautiful, fully transformed smile once again!
Should I Consider Gum Recontouring?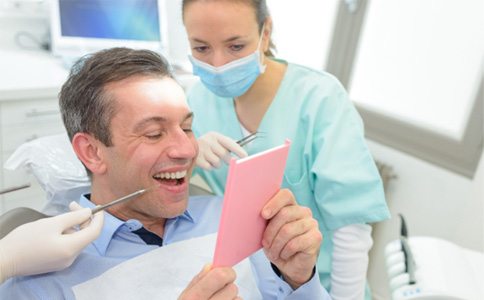 Not every cosmetic service is right for everyone. If you're thinking about gum recontouring, you might be wondering if you're a viable candidate. Well, you'll likely be able to move forward with the process if you experience the following:
Uneven Gums/Gummy Smile: Do your teeth look short because of your gum tissue overpowering your smile? You could most definitely benefit from gum recontouring! The procedure will help reshape your gums, creating a more aesthetically pleasing appearance.
Periodontal Disease: Receding gums can leave your teeth vulnerable to decay, infection, and tooth loss. Luckily, Dr. Hermen can remove the gum pockets that have formed and seal the tissue from reinfection.
The Gum Recontouring Process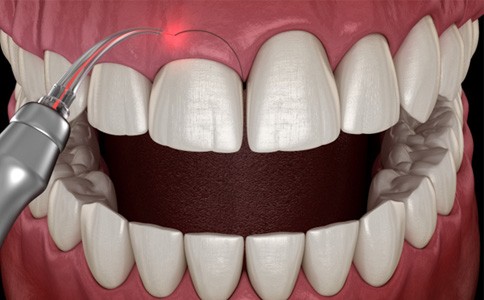 Don't worry – gum recontouring is a safe and effective treatment that doesn't have to involve frightening metal tools! Although some dentists opt for scalpels and sutures, others will use soft tissue lasers to achieve the desired results.
If you have good oral health, you will have great success with either one! But if you have any existing oral health problems, a less invasive approach may be necessary. Either way, you can expect to achieve a great smile that'll boost your confidence by miles!
Is Crown Lengthening the Same as Gum Recontouring?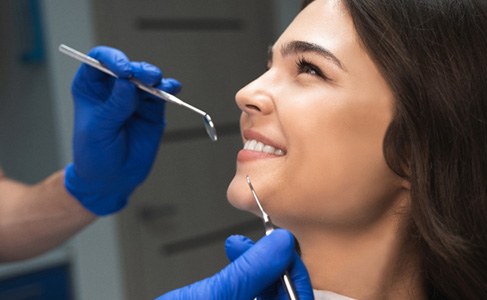 For the most part, crown lengthening and gum recontouring are the same. The only real difference is the name and the reason behind the procedure. A crown usually only needs to be lengthened prior to having a dental crown, bridge, or veneer placed. Crown lengthening will ensure the restoration adheres to the natural tooth properly without any issues.