Emergency Dentist – Oklahoma City, OK
We're Here Right When You Need Us
No one ever plans on experiencing a dental emergency, but they happen more often than you might think! Whether it's a bad toothache or an injury due to sports or a simple trip and fall, the last thing someone wants to do while in pain is sit in a waiting room at the ER. Should you or a loved one ever need immediate dental care, just call Dr. Hermen. Our team will schedule you for an appointment right away (preferably the same day) for emergency dentistry in Oklahoma City, OK, so you can enjoy relief as quickly as possible.
Why Choose Dr. Jeffrey Hermen, DDS for Emergency Dental Care?
Dental Insurance Welcome & Flexible Financing Through CareCredit Available
Same-Day Appointments for Emergency Patients
Advanced Technology & Sedation Dentistry for Comfortable Treatment
What to Do in a Dental Emergency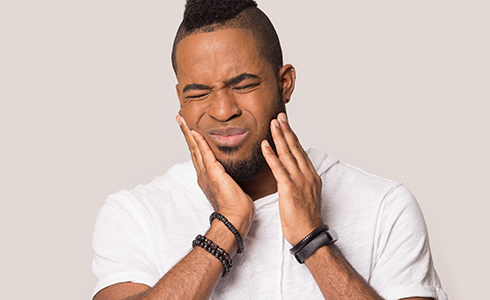 While your first instinct in the middle of a dental emergency may be to head to the ER or an urgent care clinic, it's actually best to contact Dr. Hermen first. Other facilities simply don't have the training or equipment to handle urgent dental issues. We'll likely be able to see you much faster compared to anywhere else, plus our team can offer you first-aid tips. Here's what to do in a dental emergency:
Call us to schedule your same-day emergency appointment: We do everything we can to see emergency patients within the same day they call us. Over the phone, we'll also give you personalized first-aid instructions to manage your situation until you reach our office.
Get an emergency exam with Dr. Hermen: As soon as you arrive, your Oklahoma City emergency dentist Dr. Hermen will see you. His goal will be to get you out of any immediate pain and determine the extent of your emergency.
Learn about your options and choose your treatment: Hermen will fully explain his findings with you as well as your treatment options to help you choose the option that's best for you.
Get the fast, compassionate care you need: We'll get to work right away to preserve your teeth and get you out of pain. We offer sedation dentistry options for patients who are particularly nervous or uncomfortable during dental care to help make treatment more relaxing. Before you know it, you'll have a healthy, pain-free smile once again.
The Most Common Dental Emergencies
Sometimes, it can be unclear whether pain in your mouth needs urgent attention. Severe or persistent discomfort – especially toothaches – should never be ignored, particularly if it lasts for more than two days. Other symptoms of true dental emergencies include damaged teeth, swollen gums, and a tooth that has been partially or fully dislodged. Below, you'll find some of the most common dental emergencies we treat.
Understanding the Cost of Dental Emergencies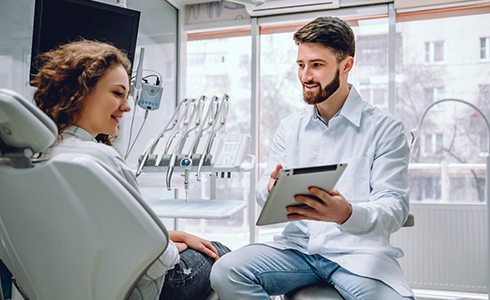 There is no one fixed cost of dental emergences in Oklahoma City. The type of care a patient needs will solely depend on the nature and extent of their problem. However, seeking out treatment right away is always best for someone's health and wallet, as this usually enables us to address a problem using more conservative, less expensive procedures. To help make this type of care more affordable, we're happy to work with many dental insurance plans, and we offer flexible financing options as well.
All Dental Emergencies Are Different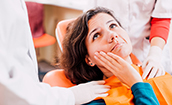 Chances are your emergency dental visit will be relatively inexpensive – Dr. Hermen will evaluate your situation and determine which treatment you need to get your smile back to normal. Because of the sheer number of possibilities for emergency dental care, we simply cannot give you a cost estimate until you come in for an assessment. Rest assured that our team will explain our recommended treatment plan and its associated fees before moving forward.
Does Dental Insurance Cover Dental Emergencies?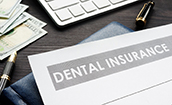 Most dental insurance providers offer some degree of coverage for emergency situations. Some plans fully cover one emergency exam per year. Additionally, many services commonly associated with hurting teeth (root canal therapy, tooth extractions, etc.) can receive partial coverage – usually somewhere between 50% and 80%.
However, every dental insurance plan is different, and you have things like deductibles and annual maximums to consider. That's why it's important to consult with your insurance company before committing to any treatment. Our team members can assist you with this process. We proudly accept most dental insurance plans, and are even in-network with many of them, including Delta Dental, BlueCross BlueShield, and HealthChoice.
Other Options for Making Dental Emergencies Affordable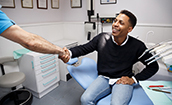 If you don't have insurance, don't worry. We can help you fit the cost of emergency dental care into your budget through our partnership with CareCredit. This financing company has helped thousands of Americans afford their dental and medical care by splitting the cost into reasonable monthly payments. Many of their plans come with very low or even zero interest!
Taking Care of Your Smile Can Save You Money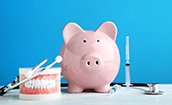 Many dental emergencies are inevitable accidents, but a great deal of them occur as a result of infection or other damage that has been steadily worsening for weeks or months. You could potentially save thousands of dollars over the years in emergency dental costs by investing in routine dental checkups and a good at-home oral hygiene regimen.
Another way to save money is by calling your emergency dentist in Oklahoma City as soon as you notice a problem in your mouth. You may understandably be concerned about the possible costs, but know that the price of treatment will only grow the longer you put if off. For example, getting an aching tooth looked at right away could mean the difference between a crown that saves the tooth and having to extract it and replace it with a dental implant.
How to Prevent Dental Emergencies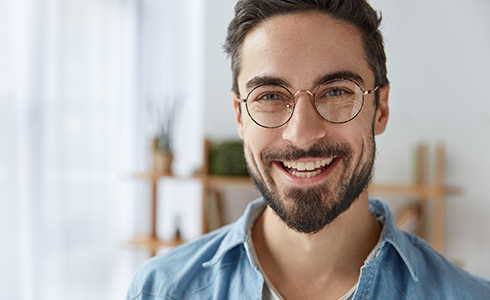 Dental emergencies are not 100% preventable. After all, accidents happen that you just cannot plan for. However, you can take some steps to dramatically minimize the risk of lasting damage to your smile. Toothaches, broken teeth, and situations like them can be scary and stressful, which is why it's best to avoid them in the first place as best you can. By following the five simple tips below, you can prevent dental emergencies in Oklahoma City from wreaking havoc on your smile.
Visit Your Dentist Regularly
Many people only see their dentist when something starts hurting, but at that point, it's likely that irreversible damage has already been done. Even if your teeth feel perfectly fine, you should still visit us for a dental checkup and cleaning at least twice per year. These appointments allow Dr. Hermen to catch small problems early and take care of them before they spiral into full-blown emergencies.
Maintain Good Oral Hygiene Habits at Home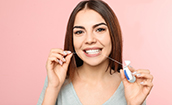 Even something as simple as brushing and flossing every day can go a long way in keeping your smile safe from harm. These habits prevent bacterial buildup in your mouth that could lead to painful infections. If you use a toothpaste that contains fluoride, your tooth enamel will also become stronger against potential breakage and decay.
Stick to a Nutritious Diet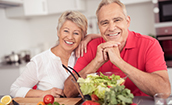 When you eat or drink too many sugary or starchy products, sugar particles can linger on your teeth and gums. Harmful oral bacteria then feed on these particles, using them as fuel to produce an acidic waste that weakness your enamel and inflames your gums. By switching out these foods and drinks for healthier options, like fresh fruits and vegetables, you'll greatly reduce your risk of cavities and infections.
Wear a Mouthguard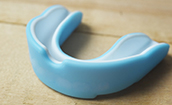 If you play sports or frequently grind your teeth in your sleep, it's time to ask Dr. Hermen about protecting your pearly whites. With a custom-made athletic mouthguard or a nightguard for bruxism, you can avoid hurting your teeth. Sudden sports-related dental injuries or the constant impact of teeth grinding over time can both cause serious damage.
Use Tools, Not Teeth to Open Packaging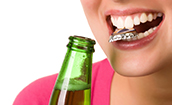 As strong as your teeth are, they weren't made to withstand more than the everyday pressures of biting and chewing. It might be tempting to use your teeth to open packing or bottles, especially if you're in a rush. One wrong move, however, could break a tooth and send you straight to our emergency dental office in Oklahoma City. Take the time to reach for the scissors or bottle opener instead.
Dental Emergency FAQ's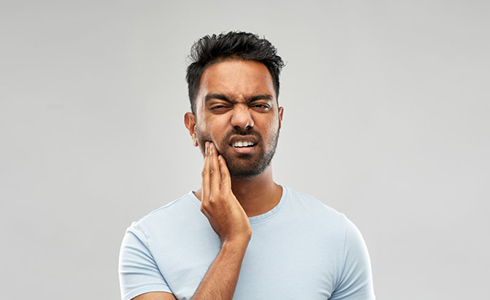 When you're suffering from a dental problem that seemingly came out of nowhere, it can be all too easy to panic, especially if you've never been in a similar situation before. When you call us, we'll explain over the phone some basic steps on how to handle your problem and soothe your nerves until you arrive at our office. Until then, it may bring you peace of mind to read through this list of emergency dentistry FAQs in Oklahoma City.
How Can I Manage the Pain of a Dental Emergency?
Most dental emergencies result in some degree of pain, and you may need some help alleviating the discomfort until your appointment with us. Some solutions that may help include:
Rinsing with warn saltwater to clear away debris and bacteria
Over-the-counter pain medications (like ibuprofen or acetaminophen) as directed on the label
Cold compress or ice pack (which can reduce swelling as well as pain)
Keep in mind that just because you're able to manage the pain temporarily doesn't mean you should put off scheduling an appointment with us. Pain is your body's way of letting you know that something is wrong. It couldn't hurt to have Dr. Hermen take a look at your mouth and find out how to get your smile back in tip-top shape.
What Should Go In a Dental Emergency Kit?
You may think that dental emergencies will never happen to you, but unfortunately, one out of every six Americans will experience one each year. If you find yourself in this situation, it can help immensely to be prepared ahead of time. One easy way to do that is to create a few dental emergency kits and store them in easily accessible places, such as your car's glove compartment, your bathroom cabinet, and even your desk at work. Include the following items:
Our contact information
Small container with a secure lid
Saline solution
Latex-free gloves
Gauze pads or handkerchief
Ibuprofen
Will My Toothache Get Better On Its Own?
In the vast majority of cases, dental problems like toothaches actually worsen over time instead of getting better. Unlike other medical issues like a broken bone or the common cold, your body cannot heal broken tooth enamel or infected gum tissue on its own. The longer you go without treatment, the worse your issue will become, and the more time-consuming (and expensive) treatment you'll require. If you want to avoid increased costs and get out of pain as quickly as possible, call us right away!