Preventive Dentistry – Oklahoma City, OK
Care That Keeps the Cavities Away
Even though Dr. Hermen has the experience and technology to fix just about any dental problem you can imagine, he much prefers that his patients avoid problems in the first place. That's why he strongly emphasizes preventive dentistry in our Oklahoma City, OK dental office. By providing thorough checkups and top-quality cleanings, he can prevent cavities and gum disease from ever developing, helping our patients enjoy better oral health and lower dental care costs. Is it time for you or your child's next checkup and cleaning? If so, contact us today.
Why Choose Jeffrey F. Hermen, DDS for Preventive Dentistry?
Dentist with Nearly 30 Years of Experience
Happy to See Adults & Children Alike!
Friendly & Highly-Experienced Team
Dental Checkups & Teeth Cleanings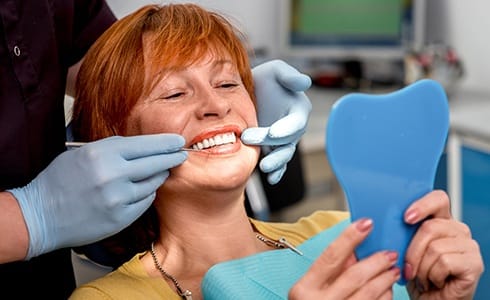 Whether someone is three or 93, Dr. Hermen would like to see them at least twice a year for a checkup and cleaning. These routine exams allow him to catch minor problems early and treat them before they turn into major headaches, enabling a patient to maintain and keep their teeth as the years go by. Regular cleanings from our hygienists can also help remove plaque and tartar from the hard-to-reach corners of the mouth, stopping decay and infection before they ever start.
Oral Cancer Screening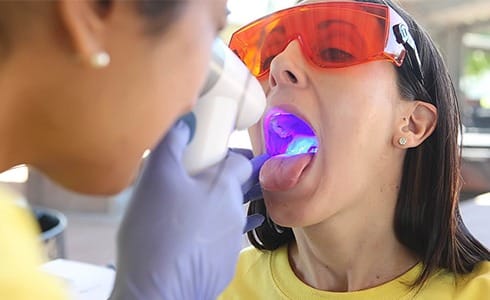 Oral cancer is often deadly, but it's actually very treatable when caught early. That's why Dr. Hermen performs a brief oral cancer screening every time someone comes to see us. While examining someone's mouth, if he spots any lesions or growths that could indicate cancer, he'll refer them to a specialist to get a diagnosis right away. If treatment is needed, it can be started immediately, giving a patient the best possible chance of a fast and full recovery.
Nightguards for Teeth Grinding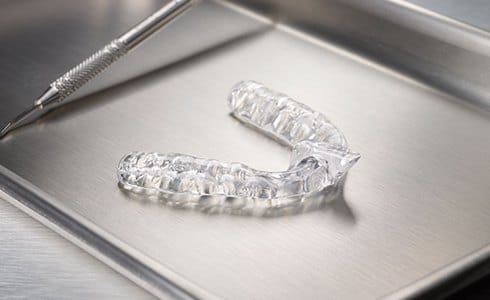 Do you grind your teeth while you sleep? It can be hard to tell, but if your teeth look worn down and you frequently wake up with a sore jaw or headache, then you likely do. This condition is called "bruxism," and thankfully, Dr. Hermen can offer an easy solution for it. He can give a patient a specially made nightguard to wear to bed that fits over the teeth and keeps them separated while someone sleeps, keeping the smile safe and whole.
At-Home Oral Hygiene Products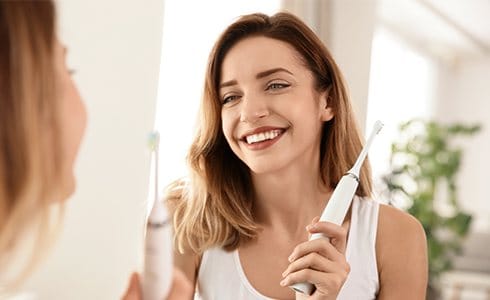 For some of our patients, the oral healthcare products commonly found on store shelves just aren't enough to meet their dental needs, like if someone is very cavity prone or has developed gum disease. That's where our dental office can help: we have specialty products like Prevident and GingiMed, which are a prescription-strength toothpaste and anti-bacterial mouthwash. Should you ever need either one, we can provide them for you so you'll be able to take excellent care of your teeth at home, ensuring your next checkup with us will be nice and fast!