HealthChoice – Oklahoma City, OK
How HealthChoice Can Help You
Dr. Jeffrey Hermen and his team of professionals understand dental work can be expensive. Whether seeking a regular checkup and cleaning or needing a more complex method of treatment that involves costly restorations, it's important you see someone who believes in providing high-quality care that is affordable. Fortunately, Dr. Hermen is pleased to be an in-network HealthChoice dentist in Oklahoma City! This unique network is self-funded and offers coverage to state and local government employees as well as individuals who work in education, retirees, and their families. If you have HealthChoice dental insurance, please let our team know when you call to schedule an appointment. We'll work to identify ways to help you save and answer any questions about your available coverage.
HealthChoice Coverage Availability & Fees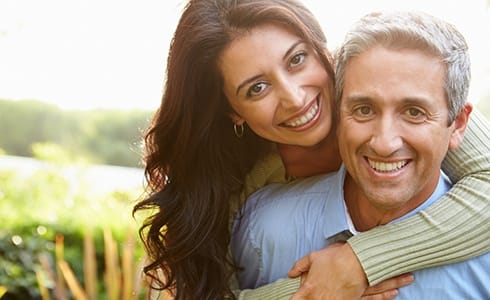 HealthChoice works much in the same way as other dental insurance companies. You agree to pay a monthly premium when you enroll. In return, you will receive coverage for preventive and restorative treatments.
The typical benefits that come with choosing an in-network HealthChoice provider include:
100% coverage for preventive services (i.e., checkups and cleanings)
85% coverage for basic restorative services (i.e., root canals, tooth extractions)
60% coverage for major restorative services (i.e., dental implants, dentures)
50% coverage for orthodontic services (patients under the age of 19 or individuals over the age of 19 with temporomandibular joint dysfunction)
These percentages are all based on the allowable amounts (the highest amount your policy will cover) after you meet your deductible. You should know the annual maximum for in-network and out-of-network office is $2,500 per person, but the calendar year maximum cannot be applied to orthodontic services.
Although it is recommended that you see a professional who is in-network with your dental insurance in Oklahoma City, you are not required to do so. Instead, you can expect to receive the same great care but will likely be required to pay more out of pocket for the services you receive.
No matter your decision, our team is here to file any necessary paperwork and claims on your behalf. We want to make the financial side of dentistry as stress-free as possible each time you visit.
Meet Pam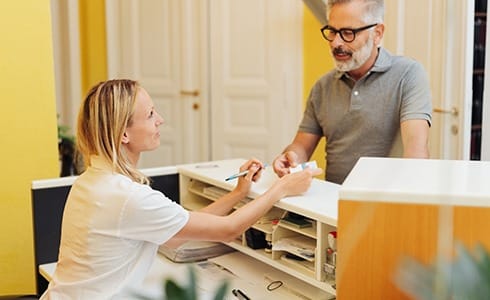 Pam is our administrative assistant who has close to 15 years of experience in the field of dentistry. With advanced training in Invisalign, Dentrix, and CPR, she enjoys working closely with patients and helping them feel good about their oral health. Although originally from San Antonio, TX, she has been in Oklahoma for several decades and a patient of Dr. Hermen's since 1993. If you have questions about your policy, are unsure if you are covered for a specific treatment, or need assistance understanding how to maximize your benefits, Pam is here to help!