Teeth Whitening – Oklahoma City, OK
Achieve a Smile You Can Be Proud Of
Are you in the habit of smiling with your mouth closed because you're self-conscious about your stained teeth? If so, you may have tried kits, gels, toothpastes, and mouthwashes that claim to whiten your teeth. However, the vast majority of these products don't quite produce the dramatic, long-lasting results you want. Fortunately, your cosmetic dentist in Oklahoma City can help you achieve a smile you can be proud of. Dr. Jeffrey Hermen can use a customized teeth whitening treatment to brighten your smile by up to eight shades! Keep reading below to learn more.
Why Choose Jeffrey F. Hermen, DDS for Teeth Whitening?
Tackle the Toughest of Stains
Dentist with Nearly 30 Years of Experience
Brighten Your Smile at Home
How Our Teeth Whitening Treatment Works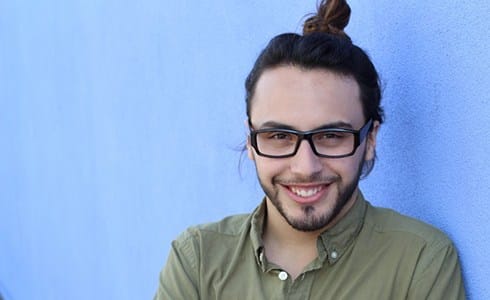 We use a Premier Perfecta Bravo system to help take your smile from dull to dazzling. First, we take impressions of your unique bite to design trays that fir you and only you. Because these trays fit your dentition perfectly, they'll protect your gums, lips, and tongue from becoming irritated by the whitening gel. Once these trays are ready, we'll give them to you, along with a bleaching gel that's several times more potent than any other whitening product you can find in stores or online. You'll simply fill the trays with the gel and wear them for a certain amount of time every day, usually around half an hour. Some patients begin to see results after just a day or two, but you should achieve optimal results after about two weeks of daily use.
Benefits of Professional Teeth Whitening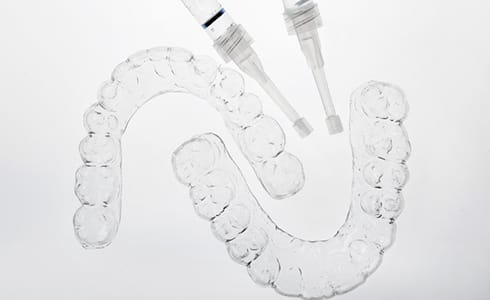 In addition to the improved aesthetic results you'll see in the mirror, professional teeth whitening in Oklahoma City offers a multitude of other benefits, including:
A boost in your self-confidence
The chance to achieve results more quickly than most over-the-counter products
A safer, more effective method of brightening your smile
A personalized solution that maximizes your comfort
A smile that can stay bright for months with the proper maintenance
How to Maintain Your Results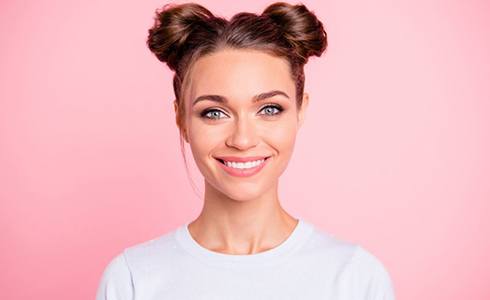 While no teeth whitening treatment is permanent, there are a few things you can do to prolong the lifespan of your results, such as:
Brushing with a whitening toothpaste
Flossing daily
Attending dental checkups and cleanings at least twice a year
Avoiding tobacco use, including both smoking and chewing
Limiting your consumption of staining foods and drinks, like coffee, wine, and dark sauces
Understanding the Cost of Teeth Whitening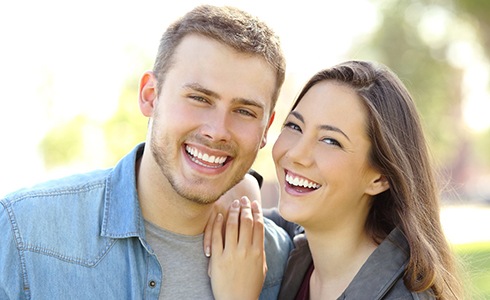 If you're curious about the cost of teeth whitening in Oklahoma City, you're in the right place! For any specific concerns, please don't hesitate to contact our friendly front desk team for help. Until then, we've included some important information about teeth whitening pricing as well as some of the factors that contribute to the cost of treatment. Read on to satisfy your curiosity!
Teeth Whitening FAQs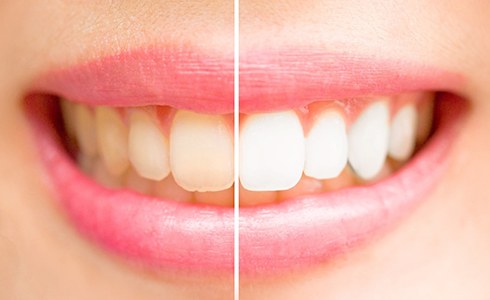 Are you still curious about teeth whitening in Oklahoma City? You're in the right place! For any specific concerns, please don't hesitate to contact our friendly team. Until then, we want to make the information you need as easy to get to as possible. That's why we've included the answers to some of the most frequently asked questions about professional teeth whitening. Read on to satisfy your curiosity!
Contact Us Today!
For a comprehensive dental exam or consultation to determine if teeth whitening is right for you, give us a call today. We can't wait to help you attain the bright smile you deserve!