Smile Makeover – Oklahoma City, OK
Comprehensive Cosmetics Designed to Meet Your Needs
When cosmetic imperfections begin to pile up, the idea of getting them addressed can start to feel overwhelming. In moments like these, having a knowledgeable and attentive cosmetic dentist like Dr. Hermen by your side can make the process of invigorating your smile not only possible, but enjoyable. Partner with him and his team to begin your journey to a smile makeover in Oklahoma City. To get started, give his office a call today!
How Does a Smile Makeover Work?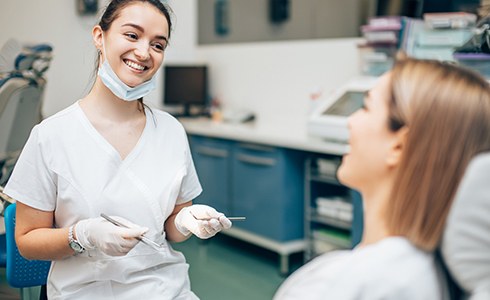 Before we can recommend any specific cosmetic treatment, Dr. Hermen will need to speak with you in more detail during your initial consultation. During this visit, we take time to get to know your smile goals and the specific procedures that will best help you achieve them.
Common treatments used as part of a smile makeover plan include teeth whitening, metal-free restorations, porcelain veneers, Invisalign, and cosmetic dental bonding. As part of your treatment planning, we can even perform visual smile design to help you envision your future smile before beginning any stage of treatment!
By the end of your consultation, we'll have a detailed plan on how to give you the smile you've always dreamed of having as well as the specific treatments in mind to accomplish this goal. If you have any questions about your plan, your consultation will be the best time to ask them.
The Benefits of Getting a Smile Makeover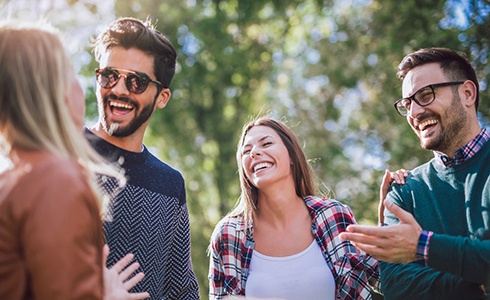 Keep in mind that smile makeovers can do more than simply give you a dazzling smile you'll love to show off to friends and family. While this is the main benefit you can expect, you may also notice improved mouth function, especially if you plan to receive dental crowns or Invisalign. When you have broken or misaligned teeth, addressing these issues can help you prevent long-term oral health problems that can appear later (i.e. further breakdown of enamel leading to infections, stress on the jaw joints, etc.)
With that said, the most notable benefit you can expect from a smile makeover is boosted confidence and a more youthful appearance. The results of your smile makeover should also last a very long time as long as you practice routine brushing and flossing every day and stay on top of routine checkups.
Understanding the Cost of a Smile Makeover
The cost of smile makeovers vary dramatically depending on the patient's needs. Dr. Hermen will walk you through the expected costs of your treatment plan well in advance so you're never caught off guard by surprised fees. In the simplest terms, the more treatments you need to achieve your dream smile, the more expensive your plan will be.
Should you need additional help paying for your treatment, our office is happy to recommend third-party financing options like CareCredit. This service can help you pay for treatments over a longer period of time in smaller, monthly installments.