Metal-Free Dental Crowns – Oklahoma City, OK
Eliminating Metal to Rebuild Natural Smiles
Are you dealing with a tooth that is severely decayed? Are you afraid to seek treatment because you're worried your dentist might suggest a silver or gold dental crown? Dr. Jeffrey Hermen understands the anxiety you might have about this potential thought but fortunately, he and his team are pleased to offer an alternative solution. Using metal-free dental crowns in Oklahoma City, we can rebuild and restore your smile using natural, tooth-colored materials that will blend in beautifully. Sound like a treatment that might be right for you? Contact us today to set up an appointment!
Why Choose Dr. Jeffrey Hermen for Metal-Free Dental Crowns?
All-ceramic E-MAX dental crowns used
Longer-lasting restorations that work to rebuild natural tooth structure
Fast results in just two appointments
What Are Metal-Free Dental Crowns?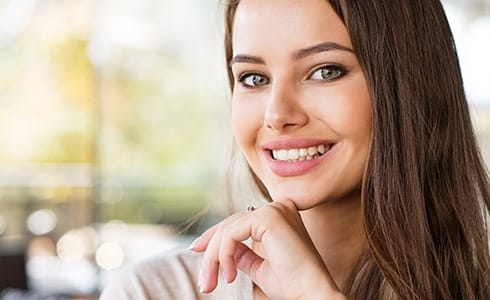 Metal-free dental crowns are customized restorations created from all-ceramic E-MAX materials. These create a natural appearance that mimics the look of regular tooth enamel to create a blended, seamless smile.
Why Are They Necessary?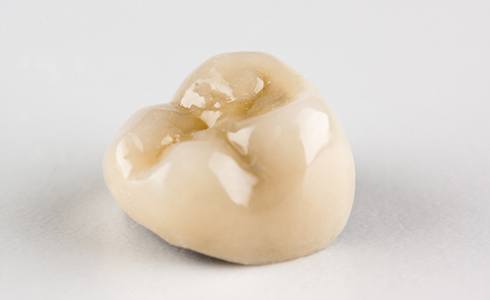 In the past, anyone who had a severely decayed or damaged tooth could only receive dental crowns made from traditional amalgam (i.e. silver or gold). Now, because of years of research, more and more dentists are relying on metal-free restorations that provide a safer, more environmentally friendly alternative. Also, dental crowns that are free of metal make it possible for individuals who are allergic or overly sensitive to metal to receive the care they need.
If you are experiencing any of the following, you might find that a metal-free dental crown is right for you:
Severe decay that cannot be treated with a filling
Recently received root canal therapy and need a customized restoration
Had a dental implant put into place and need a dental crown to complete the look of your smile
A filling has expanded causing your natural tooth to crack and further deteriorate
What is the Process of Receiving a Metal-Free Dental Crown?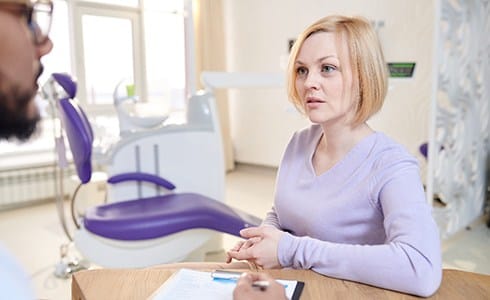 When receiving a metal-free dental crown, you must first meet with your cosmetic dentist in Oklahoma City to have him examine your smile. After looking at the problem tooth, he will determine if a dental crown is right for you. If so, the process will begin to prepare you for treatment.
Administering a numbing agent, he will begin to clear out the decayed areas of the tooth before filling it with a composite resin that is matched to your natural tooth color. Once the resin is hardened with a curing light, it will seal the tooth from future re-infection or damage. To better protect the tooth and allow its structure to regain its strength, Dr. Hermen will prep the tooth by filing it down and taking impressions. He will then send this off to a lab technician who will create your customized dental crown.
After a few weeks, you will return to have your finalized crown placed over your natural tooth and bonded into place.
What Are Their Benefits?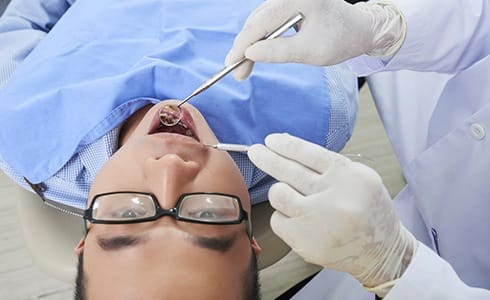 Dental crowns that are free of any metal offer patients:
A more natural, beautiful solution to traditional amalgam, as you will not have to worry about dark rings forming at the base of your tooth or your dental work being evident to others
A durable, longer-lasting solution that can last for a decade or longer with proper care
Better protection for a weakened tooth, allowing it to rebuild and strengthen over time
A boost in confidence because your smile is once again healthy and aesthetically pleasing