Meet Your Dentist – Oklahoma City, OK
Get to Know Jeffrey F. Hermen, DDS
Dr. Hermen has been caring for individuals and families from Oklahoma City, Edmond, Deer Creek, Piedmont, Yukon, and the surrounding areas since 1991. With nearly 30 years of experience in the dental field so far, he's definitely met an overwhelming number of incredible people! He loves developing relationships with his patients and working together so that they can achieve their dental goals. If you'd like to learn more about him, just keep reading below.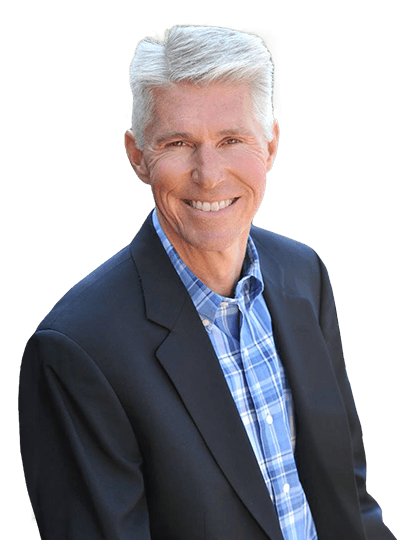 Why Did You Decide to Become a Dentist?
Dr. Hermen faced some pretty complicated dental issues as a kid. His teeth were too big for the size of his mouth, and they weren't well-aligned either. Plus, his bite was terrible and he had more than his fair share of cavities. He spent five years undergoing orthodontic treatment, but he never really minded the appointments because he got to observe what all of these brilliant minds were doing to his mouth! In fact, they probably grew tired of his questions over time. This initial fascination led to a lifelong interest in dentistry.
However, the dental field actually ended up being Dr. Hermen's second career. Everyone in his family worked in the oil business, so it seemed like a natural course of action. From his very first day of employment as a landman, though, he continued to think about dentistry and eventually realized that he'd made a serious mistake. It took a few years for him to get back on track, but he finally started the science coursework needed to apply for dental school – and the rest is history! He's never looked back since.
Where Did You Study Dentistry?
Dr. Hermen completed his dental school science prerequisites at Oklahoma City University and the University of Oklahoma campus in Norman. He then earned his Doctor of Dental Surgery at The OU College of Dentistry, which was an outstanding learning experience – but it was only the beginning. Today, he loves attending continuing education courses that give him new information and ideas that he can incorporate into his own dental office. He has undergone extensive training in orthodontics and cosmetic dentistry and is an Invisalign Certified Provider. He is also a member of a great little monthly study club that looks at challenges with patient treatment they all face.
As for professional memberships, Dr. Hermen is a part of the Oklahoma Dental Association and has also served on the board for the Oklahoma County Dental Society for over 20 years so far!
Outside of the Dental Office, What Do You Like to Do?
Dr. Hermen and his wife have two children – one daughter and one son. His daughter is currently a college senior who is majoring in Communications and Spanish. His son is planning to attend the University of Oklahoma and major in Entrepreneurial Business. When he has free time, you can usually find him in the great outdoors, spending his vacation days hiking in the mountains, fly fishing, and snow skiing. There's no replacement for being in the middle of nowhere with great scenery and wildlife! Oil painting is another passion that gives him a sense of escape from life's daily stresses. If you're in the dental office, check out the paintings in the lobby – you may find one of his works hanging on the wall.