Cosmetic Dentistry – Oklahoma City, OK
Dentistry with an Artist's Touch
Away from the dental office, Dr. Hermen actually likes to spend his free time oil painting. He believes that art and dentistry actually have a lot in common, in that the smallest details when it comes to shape and color can make a big difference in how something appears. His trained eye is especially helpful when enhancing our patients' smiles with cosmetic dentistry in Oklahoma City, OK. Rather than simply making your smile look like everyone else's, Dr. Hermen can use the treatments listed below to create the perfect look for you, delivering a unique and attractive result you'll be eager to show off again and again.
Why Choose Jeffrey F. Hermen, DDS for Cosmetic Dentistry?
Dentist with Nearly 30 Years of Experience
Take-Home Professional Teeth Whitening Available
Completely Personalized Smile Makeovers
Porcelain Veneers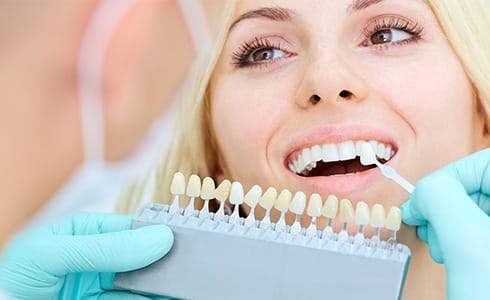 Porcelain veneers are the secret behind many of Hollywood's most stunning smiles, and now, you can get the exact same treatment and results here in Oklahoma City! Dr. Hermen can apply thin shells of ceramic to your teeth that act like masks, giving them a more uniform and attractive appearance while also covering flaws like stains, chips, cracks, and gaps. They can even help slightly crooked teeth appear straight, which is why they are often referred to as "instant orthodontics."
Metal-Free Dental Crowns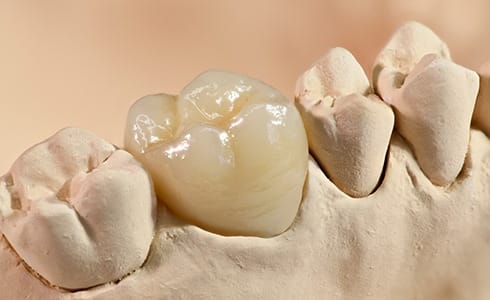 Traditionally, dental crowns are made of silver or gold, and while these materials are extremely durable, they aren't exactly natural-looking. That's why Dr. Hermen prefers to use all-ceramic E-MAX crowns, which are just as strong as regular ones, but they can be colored to perfectly replicate the overall look of a tooth as well. These enable our team to restore the smile and improve someone's appearance at the same time, making it seem like a tooth was never damaged in the first place.
Learn More About Metal-Free Dental Crowns
Cosmetic Dental Bonding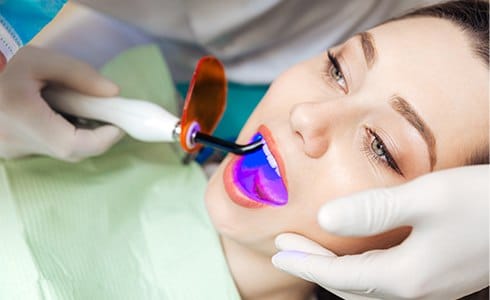 For minor flaws, like small chips, stains, and thin gaps, cosmetic bonding offers a quick and easy solution that often only takes an hour. Dr. Hermen simply applies a composite resin material to a tooth, and he uses it to literally sculpt the enamel and give it a better shape and color. Once the blemish can't be seen, he hardens the resin with a curing light, and that's it! Afterward, the resin can be trusted to last for about 10 years.
Learn More About Dental Bonding
Teeth Whitening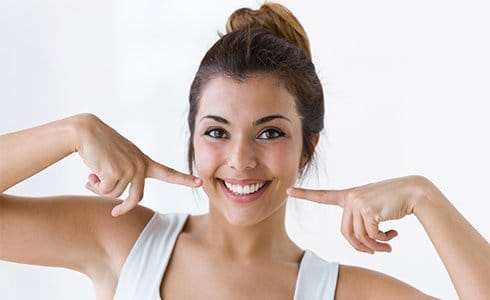 Tired of seeing dental stains caused by coffee, wine, tobacco, or natural aging in the mirror every day? We can help you make them disappear with a professional strength whitening treatment you can use right at home. We'll provide you with a Premier Perfecta Bravo kit that features mouth trays and a bleaching gel much stronger than anything you can buy on your own. After two weeks of using the kit for a few minutes a day, you'll see a smile that is six to eight shades brighter!
Learn More About Teeth Whitening
Virtual Smile Design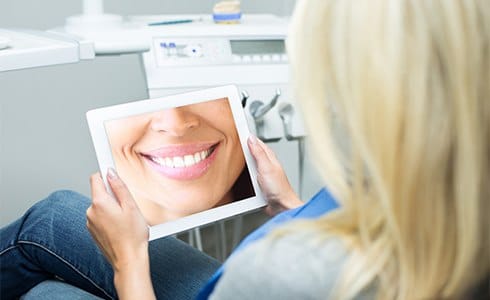 Want to see how a particular treatment will change the look of your smile before you actually get it? We can digitally edit a picture of your current smile to show you how any procedure you're interested in will affect your appearance. This approach allows you to design your ideal look right alongside Dr. Hermen, so once treatment actually begins, you'll already know you'll love your final results.