Delta Dental Dentist – Oklahoma City, OK
Get the Most Out of Your Delta Dental Insurance
Need a Delta Dental dentist in Oklahoma City who offers affordable, comprehensive care? Look no further than Dr. Jeffrey Hermen and his team. Believing first-rate dental care shouldn't have you emptying your wallet, we will go the extra mile to help you navigate your policy, maximize your benefits, and offer available financing to help you stay within your budget. While preventive care is one of the most effective ways to avoid mounting costs at the dentist's office, we know you can't always avoid an injury or cavity, which is why we will work with you to establish a personalized treatment plan that meets your needs and is easy on your wallet. Contact our office today to let us start working on ways we can help you save the most money on your next visit.
Delta Dental Coverage Availability & Fees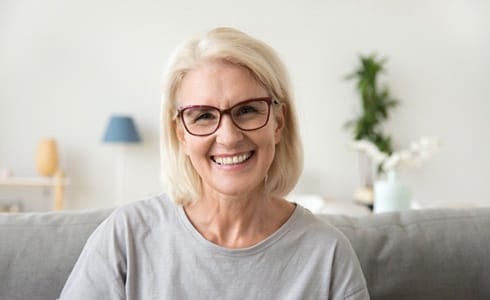 As a Delta Dental policyholder, you can enjoy the wide array of benefits you have access to throughout the calendar year. By agreeing to pay a monthly premium, you can expect to receive the best possible service at the lowest possible price. That is if you opt to see an in-network provider. Since Dr. Hermen is in-network with Delta Dental, he has already negotiated the terms and fees that ensure you pay less for certain treatments.
While your policy might look a bit different than your neighbor or colleague, you can expect similar benefits to include:
100% preventive services (i.e. dental checkups and cleanings, X-rays)
70-80% minor restorative services (i.e. dental fillings)
50-70% major restorative services (i.e. dental crowns, tooth extraction, dental implants)
Since dental insurance is designed to encourage preventive care, you can (and should) take full advantage of the twice-yearly cleanings and checkups, as this will prove most beneficial at avoiding additional costs and time in the dentist's chair throughout the year.
And since you will need to be cognizant of your deductible and annual maximum, our team will go to great lengths to find ways in which you can get the most out of your dental care once you've met your deductible. We'll even spread out your treatments across multiple calendar years to help you avoid paying out of pocket if you reach your annual maximum.
Meet Pam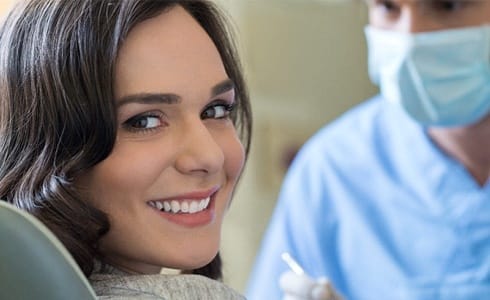 As the administrative assistant for Dr. Hermen, Pam has nearly 15 years of experience working in the dental field. With advanced training in Invisalign, Dentrix, and CPR, she is highly-qualified to help individuals who need high-quality dental care. Unsure about your dental insurance policy? Don't know if you are covered for an upcoming treatment? Pam can help you navigate the terminology and work on your behalf to not only help you get the answers you need but also file any necessary paperwork and claims. Her ability to exceed client expectations guarantees patients have a stress-free and enjoyable experience.