Tooth-Colored Fillings – Oklahoma City, OK
A Vastly Superior Way to Repair Cavities
If you're like 91 percent of adults in the United States, you've had a cavity at some point in your life. After all, even with diligent preventive care, some tooth decay can still develop. In the old days, when this occurred, your dentist would have to place a noticeable chunk of metal in your tooth, discoloring your beautiful smile. These days, however, Dr. Jeffrey Hermen can offer a more aesthetically pleasing and healthier alternative – tooth-colored fillings in Oklahoma City. This truly modern solution is so much more beneficial than the metal fillings of years past. Keep reading below to learn why.
Why Choose Jeffrey F. Hermen, DDS for Tooth-Colored Fillings?
Won't Rest Until a Restoration Is Absolutely Perfect
High-Quality Materials Produce High-Quality Results
Sedation Guarantees That Every Procedure Is Comfortable
What Are Tooth-Colored Fillings?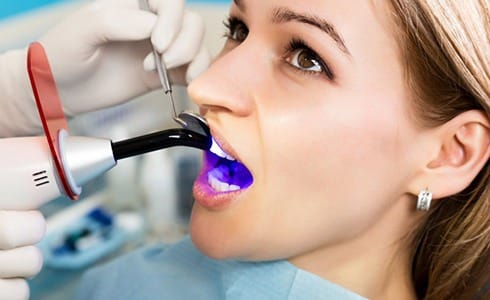 Tooth-colored fillings are made from a malleable substance called composite resin that's comprised of fine particles or acrylic and glass. When placed on a decayed tooth, this putty-like material forms a direct bond that seals out the area and protects it from bacteria that cause further damage. In fact, this is actually the same material that we use in dental bonding to correct cosmetically imperfect teeth.
Benefits of Tooth-Colored Fillings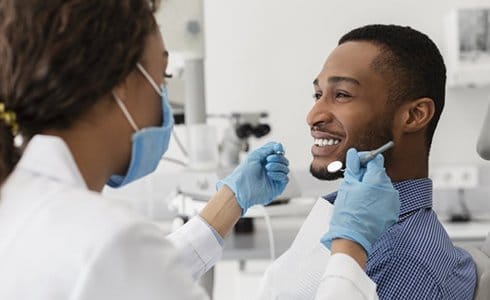 Nowadays, most dentists use composite resin instead of metal for fillings because it's safer and offers quite a few more benefits. The most obvious of these is that the resin can be personalized to mimic the color of your natural teeth, creating a seamless and unnoticeable appearance. Here are a few of the other advantages of tooth-colored fillings:
Composite resin chemically bonds to your natural tooth structure, forging a powerful and long-lasting attachment that seals out bacteria.
Less enamel must be removed from the tooth to make room for the filling.
A tooth-colored filling can usually be placed in a single appointment.
Unlike metal fillings, your natural tooth won't discolor over the years.
Tooth-colored fillings are less likely to cause sensitivity to hot and cold temperatures.
Composite resin contains no mercury, making it a safer solution.
How Tooth-Colored Fillings Are Placed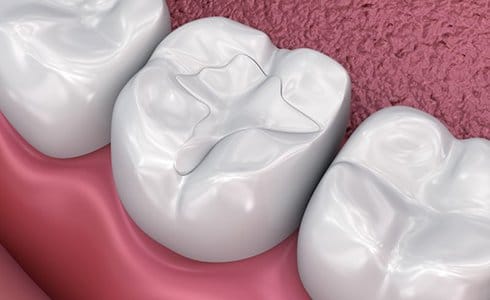 After numbing your mouth with a local anesthetic, Dr. Hermen will remove any decayed portions of your enamel and thoroughly clean the area. He'll use a shade guide to select the perfect color of composite resin to place in your tooth and apply it to the area in layers. Then, he'll use an ultraviolet curing light to harden the material in just a few seconds. After checking to make sure your bite is even and making any final adjustments if needed, you'll be good to go!
If you have any questions at all, don't hesitate to contact us! We can get you an appointment to heal your cavity in Oklahoma City and improve your smile, oral health, and general quality of life.