Dental Implant Failure & Salvage – Oklahoma City, OK
Get Your Smile Back on Track
It is highly unlikely that you'll experience dental implant failure. These permanent prosthetics have a 95% success rate and can last 30 years or longer with proper care. It is just one of the many reasons so many people are choosing dental implants to recapture a complete and healthy smile. But certain problems and situations can cause these unique tooth replacements to fail – peri-implantitis, facial trauma, failed osseointegration, and more. If you suspect you have a failed dental implant in Oklahoma City, contact our office today to schedule an appointment with Dr. Hermen.
Why Do Dental Implants Fail?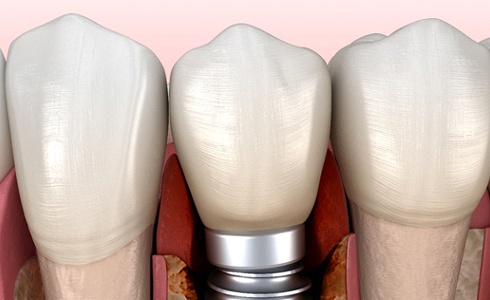 Dental implants can fail for several reasons:
Peri-implantitis (similar to gum disease)
A weakened immune system caused by autoimmune disorders or health conditions
Improper placement during surgery
Facial trauma
Failed osseointegration
Peri-implantitis is often the most common problem because of the oral hygiene neglect that can occur after receiving dental implants. Similar to gum disease, this condition occurs when bacteria attack the soft oral tissues surrounding your implant post. As it spreads, it damages the gums, implant, and bone, causing the prosthetic to become loose and eventually fall out.
Symptoms of Failed Dental Implants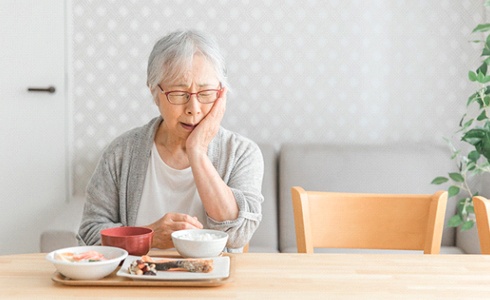 You may be unaware of the various symptoms that come with failed dental implants in Oklahoma City; however, Dr. Hermen is here to explain what you should look for:
Loose dental implant
Pus forming on the gums near the dental implant
Difficulty eating or biting down
Swelling and/or bleeding near your dental implant
Discomfort that doesn't dissipate after your implant surgery but instead, increases
How Dental Implant Salvage Works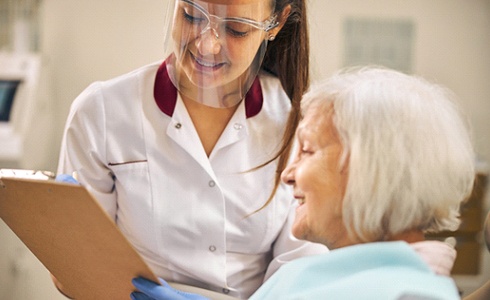 Dental implant salvage is an effective way to get your smile back on track. Dr. Hermen will evaluate your situation and determine the best possible course of action. After formulating a treatment plan, he will begin the process of saving your new teeth.
If addressing peri-implantitis is necessary, he will provide periodontal therapy to treat your gum tissues. If necessary, he will also recommend a bone graft to help strengthen the foundation holding your implant in place. It may be possible for him to complete this process without actually removing your implant.
If your problem is the result of severe facial trauma, improper placement, or failed osseointegration, we may need to remove the implant from its socket, allow the gums and bone to thoroughly heal, then discuss the possibility of filling the gap with a new dental implant.