Dental Bonding – Oklahoma City, OK
Fix Dental Flaws Quickly and Effectively
Do you hate posing for photos because you're self-conscious about that noticeable chip in your front tooth? Do you worry people will judge you if they detect that unsightly stain in your smile? You might not even realize this, but even the tiniest of imperfections in your grin can take a dramatic toll on your self-confidence. Fortunately, Dr. Jeffrey Hermen can fix dental flaws quickly and effectively with an easy procedure called dental bonding in Oklahoma City. Keep reading below to learn more about this treatment and how it can benefit you.
Why Choose Jeffrey F. Hermen, DDS for Dental Bonding?
Address Multiple Minor Smile Flaws in One Treatment
Results That Look Perfectly Natural
Dentist with Nearly 30 Years of Experience
What Is Dental Bonding?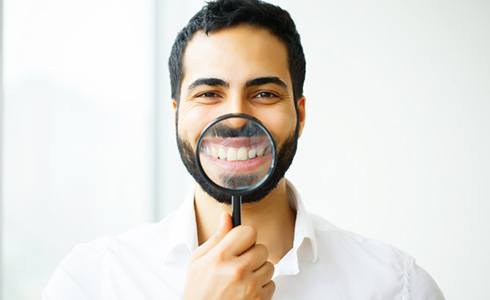 Dental bonding is a popular cosmetic dentistry procedure designed to eliminate minor imperfections from your smile. We use a putty-like material called composite resin. The great thing about this substance is its uncanny ability to mimic tooth enamel and produce natural-looking results. It can even be custom shaded to blend in with your unique smile. This minimally invasive procedure requires no drilling, causes zero pain, and can usually be completed in just one visit to our office.
Am I a Good Candidate for Dental Bonding?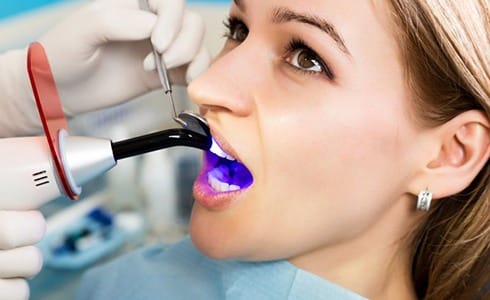 As one of the most versatile cosmetic treatments currently available, dental bonding can be used in a variety of ways. It is most commonly used to:
Repair cracked or chipped teeth
Improve the color of severely stained teeth
Fill the spaces between slightly gapped teeth
Lengthen short or stubby teeth
Improve the appearance of misshapen teeth
Protect tooth roots that have been exposed due to gum recession
How the Procedure Works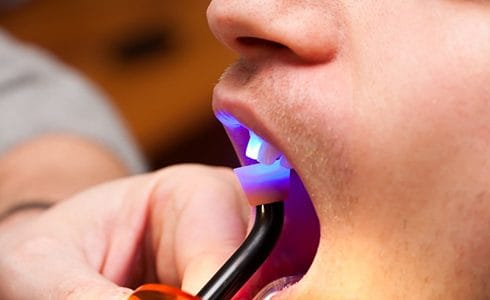 The dental bonding procedure typically involves the following steps:
Your cosmetic dentist in Oklahoma City uses a shade guide to determine the exact color your bonding material will need to be in order to blend in with your existing tooth enamel.
Hermen prepares the tooth by cleaning it and lightly roughening up its surface. This step helps ensure the composite resin will adhere to the tooth.
Once your tooth is sufficiently prepped, Dr. Hermen applies the resin to your tooth, expertly molding it along the way until your tooth has reached the perfect size, shape, color, and proportion. The resin is then hardened with a special ultraviolet curing light.
Lastly, Dr. Hermen polishes the tooth to make it look like a natural part of your smile. After that, you're good to go!
Benefits of Dental Bonding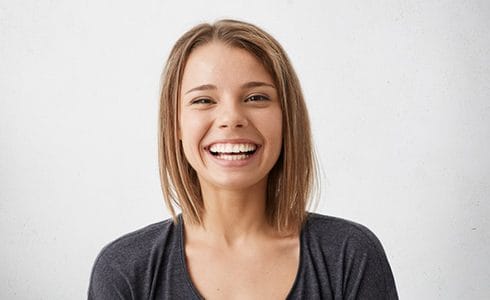 There are several reasons to improve your smile with dental bonding. Some of the benefits it offers include:
Simple procedure. Bonding typically takes less time than other cosmetic treatments like veneers or crowns.
Quick results. Depending on how many teeth you need treated, your dental bonding appointment shouldn't take more than 30-60 minutes.
Conservative treatment. Dental bonding requires little to no enamel removal, allowing you to retain more of your natural tooth structure.
Bonding is one of the most cost-effective cosmetic dentistry treatments.
By adhering to a proper oral hygiene routine, your results can last for a decade or more.
Give Us a Call Today!
Take the first step toward achieving your dream smile by contacting us today and asking if dental bonding is right for you. It may be just the treatment you need to take your smile to the next level!