Advanced Dental Services & Technology – Oklahoma City, OK
Where Experience Meets Technology
With nearly 30 years of experience taking care of smiles, Dr. Hermen understands that the newest piece of technology isn't necessarily the best. Before he integrates a new instrument into our dental office, he gives other dentists time to see if it actually works. That way, whenever you come to visit us, you can trust you'll only receive the highest quality care without the use of gimmicky devices that don't actually accomplish anything! Give us a call today to come benefit from our state-of-the-art approach to dental care, using advanced dental services and technology in Oklahoma City, OK.
Committed to State-of-the-Art & Comfortable Dental Experiences
Dentist with Nearly 30 Years of Experience
Trusted by Local Families Since 1991
All-Digital X-Rays: Better Images, Less Radiation
Intraoral Cameras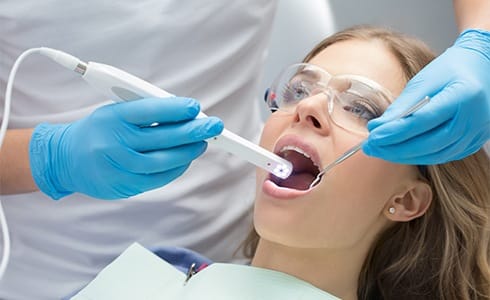 Traditionally, the only way to examine a patient's mouth was to shine a bright light and use a handheld mirror, but thankfully, we can now use a small, handheld camera that does a much better job! This device allows our team to capture highly-detailed images of the entire oral cavity we can display on a large monitor, meaning we can easily spot even the slightest hint of a dental problem. These images also provide an excellent educational opportunity, allowing Dr. Hermen to clearly explain what he's observing to patients so they can gain a deeper understanding of their oral health.
iTero® Digital Impression System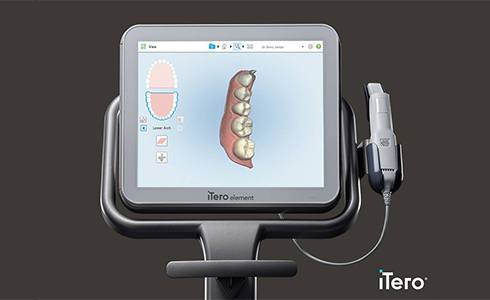 We take impressions of the bite to help us design a wide array of treatments, from crowns to porcelain veneers to Invisalign and more. Today, instead of a patient having to bite down into a mold filled with putty to create an impression, we can instead scan the teeth with our iTero digital impression system. On a nearby monitor, these scans are put together by sophisticated software to render the perfect impression in minutes.
All-Digital X-Rays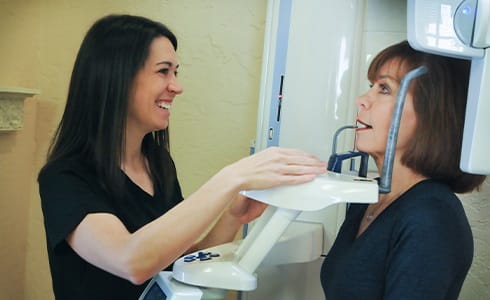 Did you know that most of your teeth are actually hidden below your gum line? To make sure we're able to catch any cavities, infections, or other potential dental issues that may be hidden from the naked eye, we use X-rays every single day in our dental office. Compared to traditional film, our all-digital X-rays develop images in much less time, show much more detail, and they emit 80% less radiation, which is great news for both our patients as well as our team!
Cavity Detection System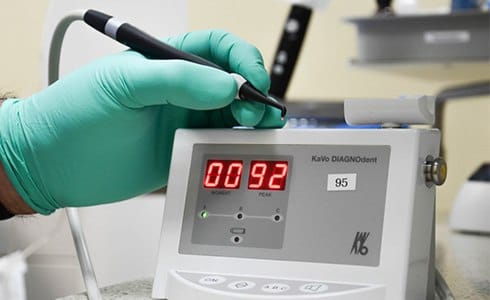 When you come in for your regular checkups, instead of poking and prodding your teeth to look for cavities, we'll scan them with a special light. This will show us even the smallest hints of decay and even reveal where the enamel is starting to thin. Compared to the old way, this approach is not only faster, but much more effective as well, allowing us to treat potential cavities as early as possible to help our patients preserve their teeth.
Sleep Apnea Therapy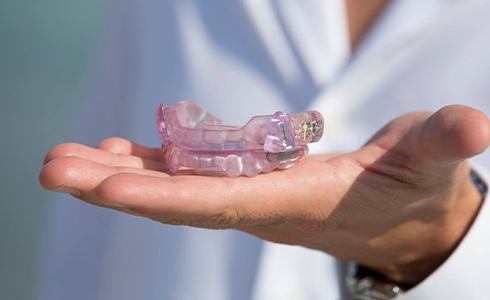 Have you been diagnosed with sleep apnea? Do you hate your CPAP, or does it not actually help with your disorder? If so, Dr. Hermen is happy to provide an alternative with oral appliance therapy. He can give a patient a custom-made mouthpiece to wear to bed that comfortably fits over the teeth and repositions the lower jaw forward. This naturally keeps the airway open throughout the night, leading to better sleep, no snoring, and more energetic mornings!