Restorative Dentistry – Oklahoma City, OK
Next-Level Smile Repair
As a dentist with 3 decades of experience, Dr. Hermen has seen about every dental condition out there and has the knowledge to help solve your dental problem. He will take time to listen to your concerns and then explain the available options for tooth repair. He uses the best materials and procedures available to deliver a result with a natural appearance that stands the test of time. If you're ready to fix your damaged or decayed teeth once and for all, contact us today to get started with restorative dentistry in Oklahoma City, OK.
Why Choose Jeffrey F. Hermen, DDS for Restorative Dentistry?
Higher-Quality Materials Lead to Higher-Quality Results
Won't Stop Until A Restoration is Absolutely Perfect
Sedation Guarantees That Every Procedure Is Comfortable
Tooth-Colored Fillings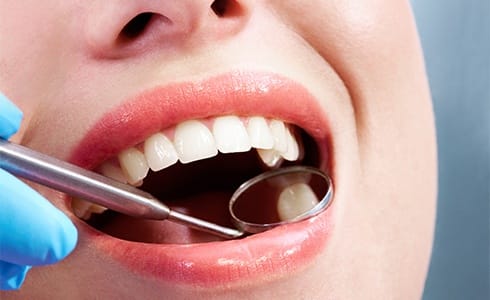 For small cavities, Dr. Hermen can use tooth-colored fillings to make them practically disappear. After removing any decayed enamel, he replaces it with a composite resin that is specially shaded to match a patient's teeth, creating a lifelike appearance that blends with the rest of the smile. Compared to old silver fillings, tooth-colored fillings also form a stronger bond with enamel, leading to a seamless repair that will endure for decades.
Learn More About Tooth-Colored Fillings
Dental Crowns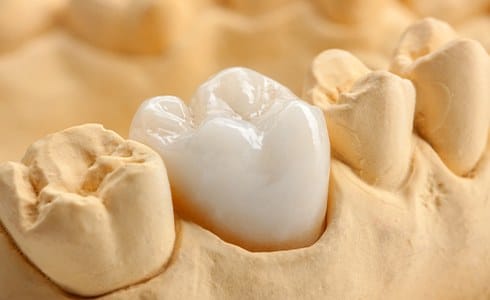 Dental crowns are tooth-shaped restorations that are fitted directly over severely damaged teeth to protect and renew them at the same time. Dr. Hermen painstakingly designs each one to resemble a real tooth in every way in both form and function. Crowns allow him to preserve even the most decayed or broken teeth to help a patient avoid the hassle and expense of having to replace a missing tooth. And unlike other dentists, he'll take the extra time and effort to ensure you walk out of our dental office with a world-class restoration.
Learn More About Dental Crowns
Full Mouth Reconstruction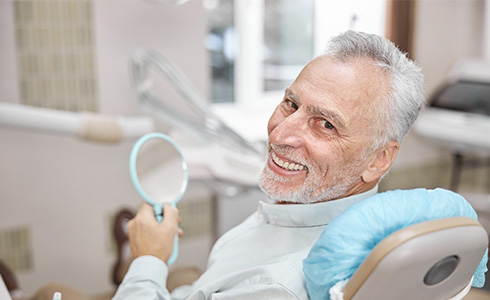 Even if you have multiple teeth that are damaged, decayed, or missing, it may still be possible for you to reclaim a healthy smile. Step one is to visit our office to ask about a full mouth reconstruction. Our knowledgeable, caring team will take a closer look at your mouth in order to identify the issues that need to be addressed. Then we can explain what treatments are available and work with you to create a plan for renewing your grin.