Invisalign® Clear Braces – Oklahoma City, OK
Virtually Invisible Orthodontic Treatment
Have you wanted to straighten your teeth for years, but you've avoided doing so because you didn't want to be stuck in metal braces? Or, do you have an image-conscious teen at home who needs braces, but they would literally die if you made them get bulky metal brackets and wires? If either situation sounds familiar, then Invisalign may be exactly what you need. It allows a patient to straighten their teeth without sacrificing their daily appearance in the process, and now, you can get Invisalign clear braces in Oklahoma City with Dr. Hermen. To learn more and schedule a consultation, contact us today.
Why Choose Jeffrey F. Hermen, DDS for Invisalign® Clear Braces?
Seamless Appearance No One Will Notice
Treatment Specially-Designed for Each Patient
Preview Your Final Results with Digital Imaging
Free Invisalign® Consultation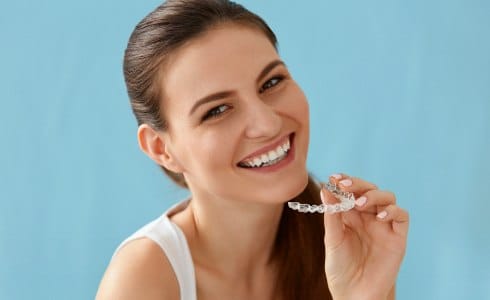 Invisalign® Clear Braces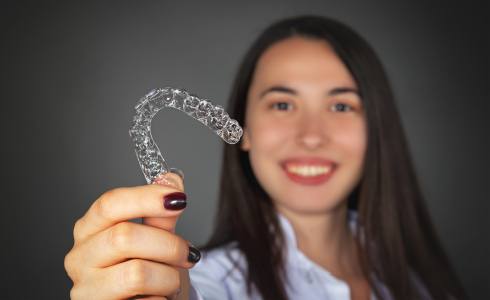 So how does Invisalign actually work? Just like traditional braces, it uses slight pressure to shift the teeth, but instead of having brackets and wires apply this pressure, a patient just wears a progressive series of clear plastic aligner trays. Each one slips over the teeth and is shaped in such a way that it guides the teeth into their new positions. A patient typically wears a single set of trays for about two weeks for 22 hours a day before switching to the next in the series. Once all of the trays have been worn, a patient should see a perfectly straight smile in the mirror.
Invisalign® Teen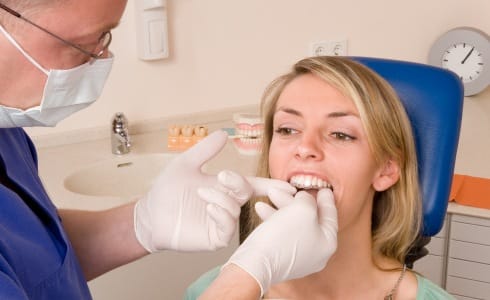 Because of its subtle appearance, Invisalign is perfect for busy adults, and it's also ideal for teens. With Invisalign TEEN, each tray has a small dot towards the back that slowly fades as it is worn. This helps a teen and their parents make sure the trays are being worn as much as they should. The treatment also includes six free replacement trays in case one is ever lost or broken, which is plenty for even the most forgetful or clumsy teen.
iTero® Digital Impressions & Imaging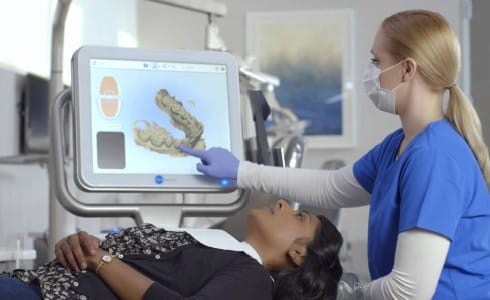 In order to create an Invisalign treatment that is both comfortable and effective, Dr. Hermen will begin the process by taking a digital impression of the teeth with our iTero scanner. This impression will help him put together a patient's particular care plan, and this technology also allows him to show someone what their smile will look like at the end of treatment, helping a patient become excited about the results to come.