Periodontal Therapy – Oklahoma City, OK
How We Beat Gum Disease
Did you know that the most common dental problem in the world actually isn't cavities, but rather periodontal disease? Better known as gum disease, this infection attacks both the gums as well as the bone that supports the teeth, which can cause redness, swelling, tenderness, and even tooth loss if left alone. Dr. Hermen takes gum disease very seriously and is able to both find and treat it with periodontal therapy in our Oklahoma City, OK dental office to help patients protect their oral health. If your gums feel more sensitive lately or often bleed whenever you clean your teeth, you may already have gum disease, so contact us today to get treated right away!
Why Choose Jeffrey F. Hermen, DDS for Periodontal Therapy?
Always Goes the Extra Mile for Every Patient
Gum Screenings Performed at Every Checkup
Treatments Designed to Remove Infection & Keep It Gone
Scaling & Root Planing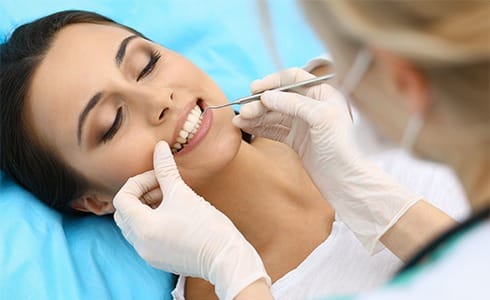 When someone doesn't brush and floss their teeth consistently, plaque and tartar can build up near the gum line, exposing the nearby tissues to harmful bacteria that irritates, inflames, and eventually starts to break them down. To prevent this from happening, we can perform a special cleaning called scaling and root planing. A small scaler helps us remove plaque and tarter from around the gums, and then root planing enables us to reshape and smooth out the root surfaces of the teeth. This makes it more difficult for plaque to accumulate near the gums in the future, lowering the risk of reinfection.
Periodontal Maintenance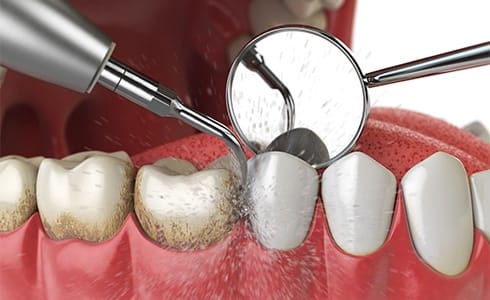 Once someone has been diagnosed with periodontal disease, it can't actually be fully cured, but the infection can be managed to the point that it doesn't cause any negative symptoms. In addition to taking excellent care of their teeth at home, we'll also recommend that a patient come to see us every three to four months for an exam and cleaning. That way, we can keep an eye on the levels of bad bacteria in the mouth and prevent any flare ups from causing problems.