July 7, 2023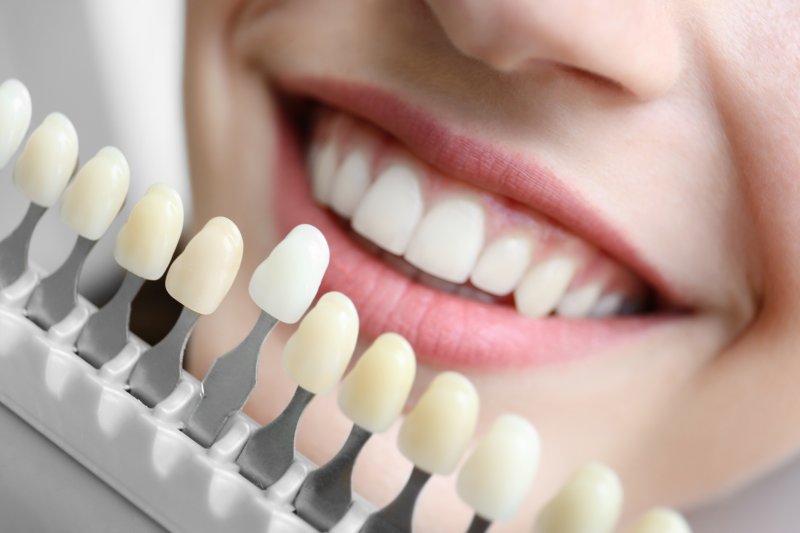 No matter what age you are, your smile is important. When it comes to your teeth, you don't have to be in a rush. As time goes on and you grow older, your teeth will become discolored and worn down no matter how thorough your oral hygiene routine is. If you want to restore your youthful glow, here are 5 ways cosmetic dentistry can keep your smile young.
#1. A Smile Makeover with Veneers
If you're looking to completely transform your smile's appearance and fix multiple dental imperfections at once, veneers can help. These long-lasting, customized restorations go over your natural teeth to create seamless and durable enhancements for a decade or more.
Veneers can help restore your smile and give you a youthful look if you struggle with some of the following:
Chips
Cracks
Stains
Discoloration
Gapped teeth
Misshapen teeth
Crooked teeth
#2. A Quick and Cost-Effective Fix with Dental Bonding
For minor flaws, like small chips, stains, and thin gaps, cosmetic dental bonding is a quick, cost-effective, and long-lasting solution that often takes an hour or less! The procedure is fairly simple, involving the application, sculpting, and curing of composite resin on whatever tooth you'd like to repair. Dental bonding can last for about 10 years.
#3. Gum Recontouring to Restore Your Natural Youth
If your teeth look overly short or "gummy", you might be unhappy with your smile. However, you can give your smile a second life through an aesthetic gum recontouring procedure. Your newly-shaped gums can give your grin a more youthful and natural appearance by properly framing your teeth.
#4. Metal-Free Dental Crowns to Match Your Enamel
Dental crowns are traditionally made of metals such as silver or gold. While these materials are durable, they can age your smile because they look unnatural. There are all-ceramic options that are just as strong as traditional metal dental crowns but are colored to perfectly match your other teeth.
#5. Reverse Discoloration with Teeth Whitening Treatments
Your teeth can become stained and discolored over the years due to aging and lifestyle habits, but they don't have to stay that way! Professional teeth whitening trays can reverse the effects of age by safely brightening your teeth. Going to your dentist will yield quicker and more effective results that will last for months with proper maintenance. Soon, you'll be ready to show off the pearly whites you had in your youth!
About the Author
Dr. Jeffrey F. Hermen has been practicing in the dental field for over 30 years. He personally understands what it's like to not be satisfied with the state of your smile, and now he provides completely personalized smile makeovers to the Oklahoma City community. If you want to restore your youthful glow through cosmetic dentistry, contact Dr. Hermen through his website or by phone at (405) 621-2100.
No Comments »
No comments yet.
RSS feed for comments on this post.
Leave a comment