June 8, 2023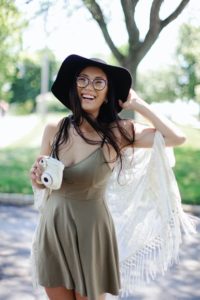 Summer is here, which means it's time to pack your bags to take a much-needed vacation. As you reserve your hotel room or book your flight, visiting your dentist probably isn't at the top of your to-do list before you leave. However, skipping your semi-annual appointment may cause a dental emergency to interrupt your travel plans. Here is how a quick trip to your dentist can safeguard your smile against dental emergencies.
Many Dental Emergencies are Preventable
Many people believe a dental emergency will never happen to them, but 1 in 6 Americans has one annually. Contrary to what you might have heard, accidents and injuries aren't the only causes of dental emergencies. Many results from untreated oral health issues, like cavities or gum disease.
You don't want a small concern to turn into a big problem while you're away from home. Visiting your dentist before departing will ensure no issues are hiding in your mouth. Your dentist will examine your teeth and gums to ensure they are healthy, so you can rest easy knowing a toothache or an infection won't ruin your vacation.
However, it's important to take additional measures to protect your smile from a dental emergency, like committing to your oral hygiene. Create a travel-sized oral hygiene kit to make it easy to brush and floss while you're on the go. If you don't have scissors handy when grabbing a snack at the airport, don't use your teeth as tools to open its packaging. Don't chew on your fingernails or any inedible objects. If you plan to play sports, don't forget to pack your athletic mouthguard. Drink plenty of water and choose nutritious foods to keep your mouth and body healthy.
Cut Your Oral Health Expenses
You can look forward to having a little more money in your pocket because routine dental appointments reduce your overall oral health expenses. Research has found that every $1 spent on prevention can't save up to $50 on restorative and emergency fees. A cleaning and checkup will preserve your natural smile to avoid needing costly rehabilitative procedures later.
Look and Feel Your Best
You won't think twice about flashing your pearly whites when laying out on the beach or smiling for vacation photos. You'll feel confident that your mouth is clean and healthy, so you'll look and feel your very best.
About Dr. Jeffrey F. Hermen
Dr. Hermen obtained his dental degree from the OU College of Dentistry and has regularly continued his education in various specialties, like cosmetic dentistry, Invisalign, and general dentistry. He is a member of the Oklahoma Dental Association and the Oklahoma County Dental Society. If you need a cleaning and checkup, request an appointment through our website or call (405) 584-6088.
No Comments »
No comments yet.
RSS feed for comments on this post.
Leave a comment