May 15, 2023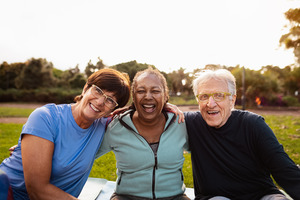 There's nothing wrong with enjoying yourself during your summer vacation, but you need to be careful. Between the break in your routine and all the treats you're likely partaking in, it's all too easy to become less diligent about your oral health without even realizing it. To make sure that your smile is still intact by the end of the summer, your preventive dentist has 5 tips that you should keep in mind.
1. Always Make Sure That You've Packed Your Oral Hygiene Essentials
When traveling, too many people think they've packed everything they need only to realize they forgot something once they reach their destination. Before you leave home, check your luggage to make sure that you have all the necessary tools for keeping your smile clean. This should include your toothbrush, a travel-sized tube of toothpaste, and some dental floss. (If you use mouthwash, take that with you as well.)
2. Maintain Your Oral Hygiene Routine Even When Your Schedule is Different
If you're sleeping in and staying out later than normal during your vacation, you may occasionally stray from your oral hygiene routine. Do whatever you need to in order to make sure that taking care of your teeth is always part of your day no matter what your schedule looks like. One useful trick is to set yourself a reminder on your phone around the times when you would normally brush and floss.
3. Keep Your Mouth Clean and Moist by Drinking Plenty of Water
You should carry a bottle of water with you so that you can keep yourself hydrated even when spending a lot of time in the summer sun. Proper hydration is essential if you want to avoid a dry mouth. Furthermore, whenever you take a sip of water, you'll wash away some of the potentially harmful bacteria on your teeth and gums.
4. Don't Overindulge in Sugar
When it's hot outside, a cold soda or a bowl of ice cream can be quite refreshing. But be careful; you don't want to end up putting your teeth at risk for decay by consuming too much sugar. An occasional treat shouldn't cause any problems as long as you're practicing moderation. To be extra safe, drink some water afterward to help wash away bits of sugar that might be left in your mouth.
5. See Your Dentist Before Your Vacation Begins
Visiting your dentist before leaving on vacation can be a very smart move. After all, the last thing you want is to have to deal with an unexpected dental emergency while you're away from home! Your dentist can find and treat potential dental problems so that you can set out on your trip without worrying.
About the Author
Dr. Jeffrey F. Hermen has been in the dental field for over three decades, and during that time he has had the chance to meet many wonderful people. He has served on the board of the Oklahoma County Dental Society for more than 20 years. If you're interested in scheduling a summer appointment with Dr. Hermen at his practice in Oklahoma City, visit his website or call (405) 621-2100.
No Comments »
No comments yet.
RSS feed for comments on this post.
Leave a comment