March 7, 2023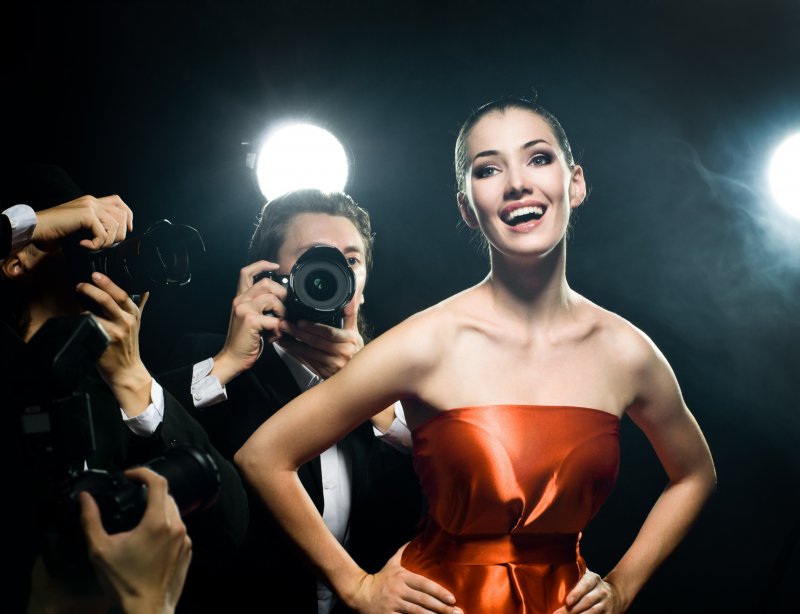 If you've ever wanted to see what cosmetic dentistry can do, all you have to do is open a magazine, turn on the tv, or scroll for a while on social media. Cosmetic dentistry is used by some of the most famous names in the world, from Tom Cruise to Cardi B, to get red carpet ready.
However, it isn't just for celebrities. In fact, regular people can benefit just as much from the confidence that cosmetic dentistry has to offer. Here are a few cosmetic procedures that are for everyone.
Teeth Whitening
Plenty of people are a little dissatisfied with the color of their smile. There are several ways that people can see their teeth start to yellow, but there's no better way to whiten them than to have it done by a professional.
Your dentist can apply a bleaching solution to your teeth, wait around 15 minutes for the solution to set in, then remove it. They'll repeat this process a few times until you get a glistening smile up to eight shades whiter than it was before!
Direct Bonding
It's hard to say in just a few sentences what direct bonding can do because it's one of the most versatile cosmetic dental treatments that there is. Your dentist can mix a tooth-colored composite resin, much like what they would use for a filling, and apply it directly to problem areas on the tooth.
They can use this resin to repair all kinds of aesthetic issues, from cracks and chips to severe discoloration.
Veneers
If you want to completely transform your teeth into a picture-perfect, red-carpet-ready smile, veneers can help you do that. Your dentist can remove a thin sliver of your enamel and replace it with a shell of porcelain designed to resemble a perfect tooth.
Veneers can cover up just about any issue you have, and can even give you a straighter smile than you had before. If you want the nicest teeth that money can buy, veneers are the way to go.
Hopefully, now you can see what cosmetic dentistry can do for people, and even what it can do for you. If you want to learn more, ask your dentist about a cosmetic consultation; they'll be happy to see you, even if you aren't a celebrity.
About the Author
Dr. Jeffrey F. Hermen has been caring for families as a dentist since 1991, and in that time he's helped countless incredible people restore their oral health to perfection. He believes that getting to know his patients not only makes his work more gratifying, but also makes the treatment he offers even more effective. Dr. Hermen earned his Doctor of Dental Surgery at The OU College of Dentistry and works hard to continue his education to this day.
If you have any questions about cosmetic dentistry, he can be reached at his website or by phone at (405) 621-2100.
No Comments »
No comments yet.
RSS feed for comments on this post.
Leave a comment