May 18, 2022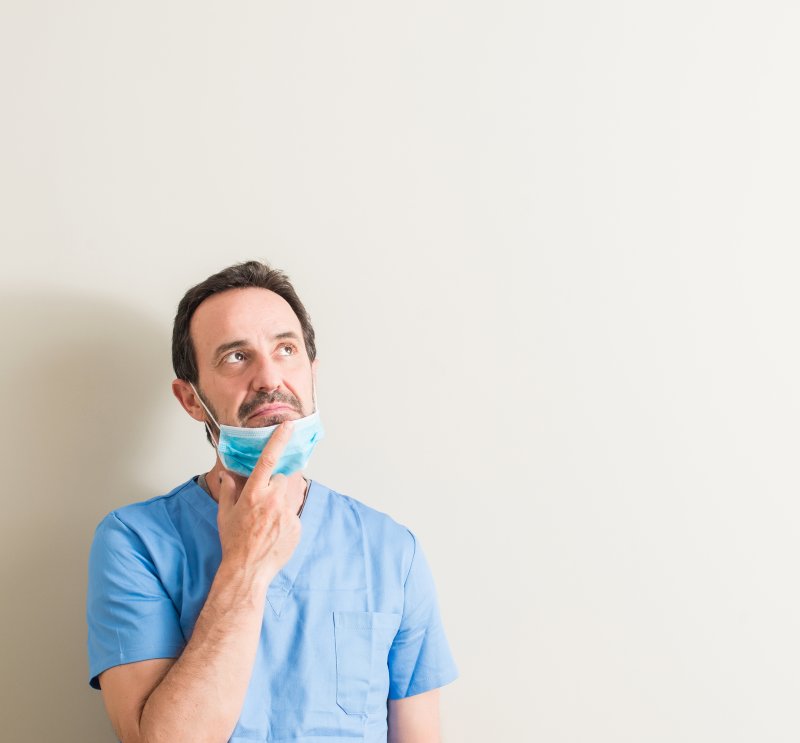 Do you know what you should ask your about at your next dentist appointment? It'd be better if you did. Your dental treatments will be more comfortable and effective if you know what information you need.
Here are four questions you should ask your dentist during a routine visit. Read on so you can ask them yourself at your next checkup.
Question #1: How Can I Improve My Oral Health?
You probably already know that brushing and flossing are the core of good oral self-care. Still, it'd do you good to ask if there are other practices you could implement.
A dentist could answer this question in many ways. They might supply information on plaque-removing techniques or recommend products enhancing your dental hygiene. They could even offer diet recommendations on food and drinks suitable for dental health.
Question #2: Are There Any Dental Procedures I Need?
Based on their ability, your dentist might be able to perform a variety of procedures. By asking about those you need, you'd find out which would benefit you the most. You could thus avoid unnecessary expenses and find a genuinely cost-effective service.
For instance, almost anyone could find some use in a cosmetic tooth whitening treatment. However, white teeth that are nonetheless chipped might be better suited for dental veneers or crowns.
Question #3: What Are Your Office's Financial and Payment Options?
You'll want to make sure you can afford treatment before you firmly commit to anything. To that end, ask your dentist what payment options they offer for their patients. It could be that your dental practices allow for flexible financing.
Similarly, try to find out what dental insurance plans they accept and if you could qualify. Based on their answer, you may find some procedures more affordable or beneficial than others.
Question #4: When Should I Have My Next Appointment?
Most dentists recommend that their patients visit every six months for a dental checkup and professional cleaning. On the other hand, they may suggest you come in sooner if you're considering a restorative dental treatment or want to enhance your smile with cosmetic dentistry. Ask about appointment scheduling times so you and your dentist are agreed on your next visit.
Don't cancel your next checkup because you don't know what to bring up. Instead, schedule it with the confidence that you'll ask the questions above!
About the Author
Dr. Jeffrey F. Hermen is a dentist based in Oklahoma City, OK. Having earned his DDS at Oklahoma University's College of Dentistry, he's practiced in the field for nearly thirty years. He is also a member of the Oklahoma Dental Association and a twenty-year board member of the Oklahoma County Dental Society. His specialties include preventive, cosmetic, and restorative dentistry procedures. He currently practices at his self-titled clinic and can be reached at his website or by phone at (405)-621-2100.
No Comments »
No comments yet.
RSS feed for comments on this post. TrackBack URL
Leave a comment