December 16, 2021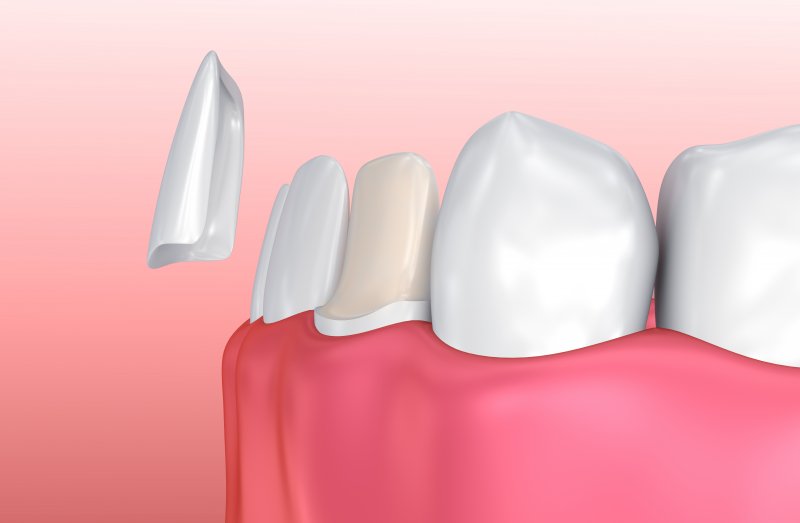 So, your dental veneer fell off. That's certainly not ideal, but it isn't the end of the world either. After all, it's not as if you're the first person to be in this scenario. There are steps you can take to rectify the situation.
Here are five things you should do if your veneer falls off. Follow them well so your smile is improved as quickly as possible.
#1: Collect the Pieces in a Container
Whatever you do, don't try putting the broken or detached veneer back in your mouth. Doing that would increase your risk of choking.
Instead, gather up any veneer pieces and store them in a hard, clean container. If it's still mostly in one piece, that's even better — it means your dentist may be able to put it back in place simply!
#2: Contact Your Dentist
Once you've safely stored the veneer, contact your local dentist as soon as possible. As you make your appointment, they can recommend you on protecting your newly exposed tooth.
Follow their advice diligently. Don't attempt to resolve the situation without consulting your dentist.
#3: (If Possible) Identify Possible Causes
Your dentist will find the cause of your veneer's failure at your upcoming visit. Still, try to take note of relevant details beforehand. Describing them to your practitioner later could help speed things along.
For instance, an old veneer is more likely to fall than a newer one. It could also be that the underlying tooth decayed so that the porcelain layer couldn't stay connected.
#4: Use a Temporary Solution (If Necessary)
If you're now-exposed tooth is experiencing sensitivity or rough enamel, use dental wax as a temporary solution. To apply it, squish a thin layer flat onto the surface of your tooth as a barrier. This measure should help alleviate unpleasant symptoms until your dentist appointment.
#5: Be Careful While You Wait for Your Appointment
While a fallen veneer isn't great, it doesn't qualify as a dental emergency. Only a little enamel was removed for the first placement, so your tooth isn't in danger. At most, you might feel slightly more sensitive to foods and drinks at extreme temperatures. You may also feel a rough sensation against your lips and tongue, so be cautious when eating or drinking.
If you remember the steps above, you'll be ready and able to deal with your fallen veneer. That said, look forward to when your dentist can see you for treatment!
About the Author
Dr. Jeffrey F. Hermen has cared for the dental needs of Oklahoma City for nearly thirty years. He loves developing relationships with his patients and working with them to achieve their smile-related goals. He's versed in high-quality preventive, cosmetic, and restorative dentistry, including emergency dental services. Whether it's a dental checkup or veneers, he's ready and eager to help. Dr. Hermen currently practices at his self-titled clinic and can be reached at his website or by phone at (405)-621-2100.
No Comments »
No comments yet.
RSS feed for comments on this post. TrackBack URL
Leave a comment