November 11, 2021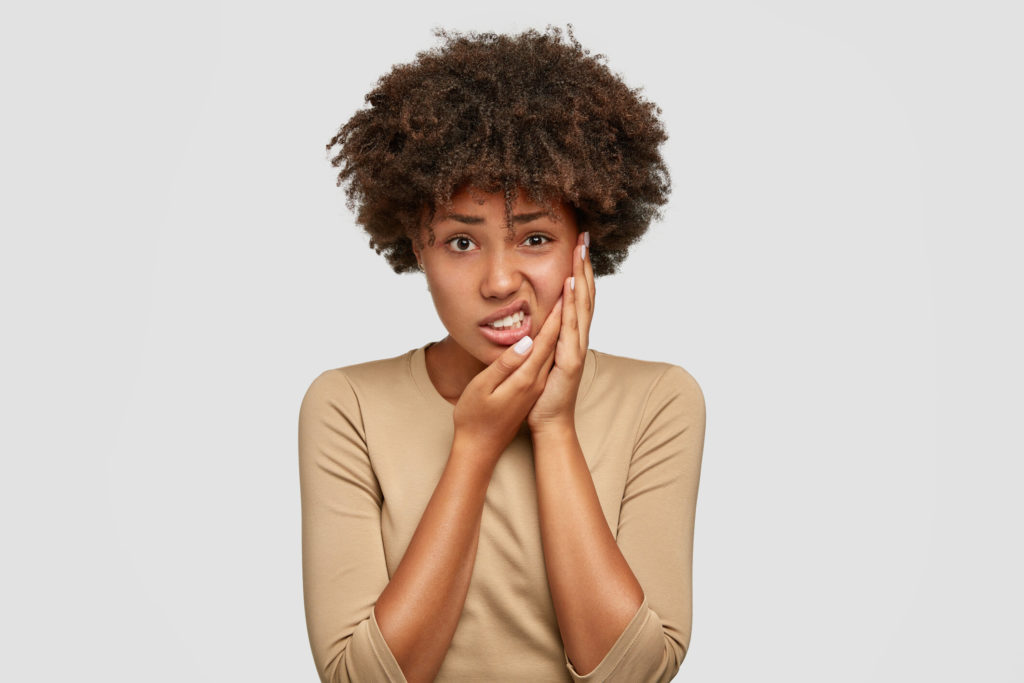 Have you ever had a toothache? Since many things can cause dental pain, it's incredibly common. While most cases of dental discomfort are caused by small issues with easy fixes, some are warning signs of much larger issues. But how can you tell if your toothache is something small or warrants a dental emergency? Read on to learn when tooth pain means you should visit your emergency dentist as soon as possible.
Types of Non-Urgent Tooth Pain
If you're experiencing any level of dental pain, make an appointment to see your dentist as soon as you can to prevent it from getting worse. With that being said, there are a few kinds of toothaches that can wait until your next appointment, including:
Constant, dull ache – If you are experiencing non-specific pain throughout your mouth, this can be caused by several issues, including an infection in the gums or grinding your teeth.
Discomfort or pain in the back of the mouth – Though this kind of toothache is uncommon, those who haven't had their wisdom teeth removed may experience pain in the back of the mouth. This may mean that a wisdom tooth is impacted or growing in incorrectly and will need to be extracted.
Flashes of tooth sensitivity –Brief moments of tooth sensitivity that occur after exposure to hot or cold temperatures could mean that you have a cavity, broken filling, or small crack that's exposing the inner layers of your tooth. This will need to be treated before the tooth gets infected.
Types of Urgent Toothaches
Though the above kinds of toothaches don't warrant a dental emergency, the following will need to be treated as soon as possible:
Darkening of the tooth –If you have a tooth that hurts and has become dark or discolored, there may be an injury inside of the tooth near the nerves.
Intense, long-lasting pain –Severe toothaches that wake you up at night or last longer than a day may be infected and require immediate treatment.
Sharp pain when biting down –Experiencing a sharp, intense pain when you bite or chew may indicate that there is an infection around the roots of your tooth. This needs to be treated immediately as it could cause your tooth to fall out.
Small bump on the gums –If you notice a small, pimple-like bump on your gums near a painful tooth, this is a common warning sign of a dental abscess, a pus pocket within a tooth that's caused by an infection and requires urgent dental care.
Loose teeth –For one or more loose teeth, make sure to visit your dentist before they fall out.
Numb teeth – If you're experiencing dental pain that suddenly goes numb, the nerves within the tooth may be damaged or infected.
Toothaches are often the result of cavities, but it's important to know what warning signs to look out for to determine if it warrants an emergency visit to the dentist. If you're not sure whether your toothache is a dental emergency, call your dentist so they can assess your situation and determine if urgent care is necessary.
About the Practice
Dr. Jeffrey F. Hermen and his talented Oklahoma City team of oral health professionals aim to help patients learn the best way to care for their pearly whites and maintain lovely, luminous smiles. If you are experiencing a dental emergency and need immediate assistance, they will do everything they can to see you as soon as possible so you can get your smile back on track. For more information on toothaches and how to determine if they require emergency medical treatment, call Dr. Jeffrey F. Hermen's office at (405) 621-2100 or visit his website.
No Comments »
No comments yet.
RSS feed for comments on this post. TrackBack URL
Leave a comment